Slap Hippo in Zoo, Face Criminal Charges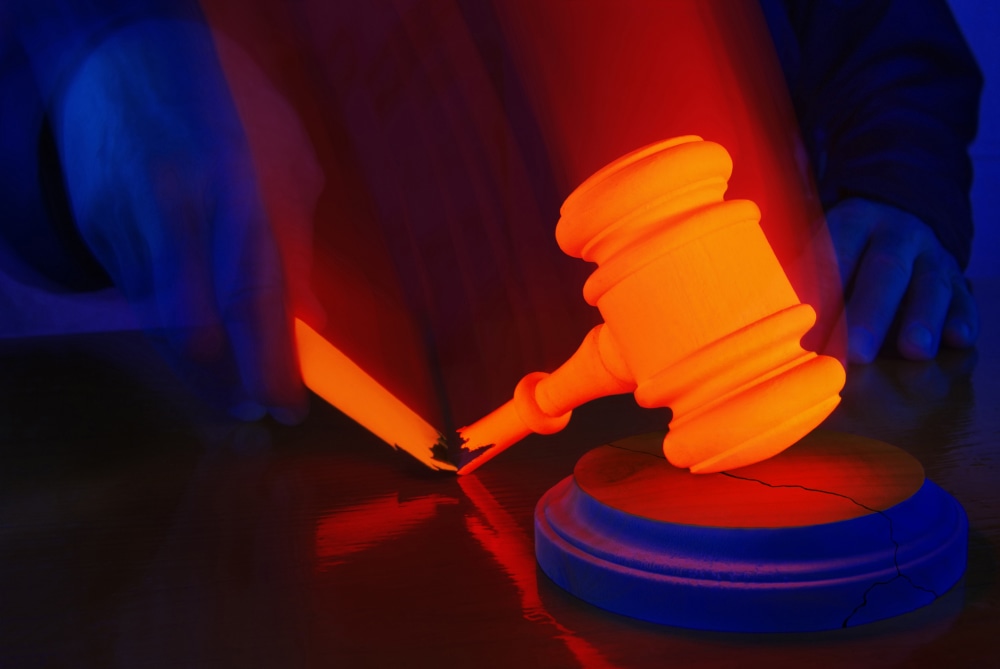 In a video gone viral, an unnamed man at the Los Angeles Zoo stares at the camera of what must be a friend recording the incident. He hops over a protective railing, leans over the sunken enclosure, and smacks a baby hippo on the butt, right in front of the hippo's mother. The man then jumps back over the railing, waves wildly at the camera, and lets out a victory "whoop!" If I were that hippo's momma, I'd sue for sexual harassment. And if I were that man's momma, I'd say "I wish I'd have raised you like an animal. What was that?!"
Being a Jerk Should Be Criminal
Since the baby hippo was not harmed, no animal cruelty laws were violated. The zoo has yet to press trespassing charges, though it did put up a new "No Trespassing" sign at the hippo enclosure. Who knew that was even necessary? Police are continuing to investigate this matter. Once the unidentified man is found, he will likely face trespassing and misdemeanor animal taunting charges.
Crooks Are Stupid
Perhaps this man didn't get the memo that just last week in Kenya, hippos killed two tourists and injured another. According to the Smithsonian, hippos kill more people in Africa annually than lions, leopards, buffaloes and rhinos combined. This guy was lucky the hippo was on land, since they can leap out of the water like a shark. Maybe there should be a Hippo Week on National Geographic?
Though zoo animals are usually more accustomed to people, and perhaps tamer, than their wild counterparts, there are instances in which zoo animals have gone rogue. On Christmas Day, 2007, Tatiana the Tiger mauled a man to death at the San Francisco Zoo, and injured two of his friends, after being allegedly taunted and provoked by the same group an hour earlier. Although the tiger was in an animal enclosure, it was able to escape and attack. Incidentally, those men were found to have alcohol and cannabis in their system.
Related Resources:
You Don't Have To Solve This on Your Own – Get a Lawyer's Help
Meeting with a lawyer can help you understand your options and how to best protect your rights. Visit our attorney directory to find a lawyer near you who can help.
Or contact an attorney near you: