Washington Judge Overturns Escape Attempt, Chases Down Fleeing Inmates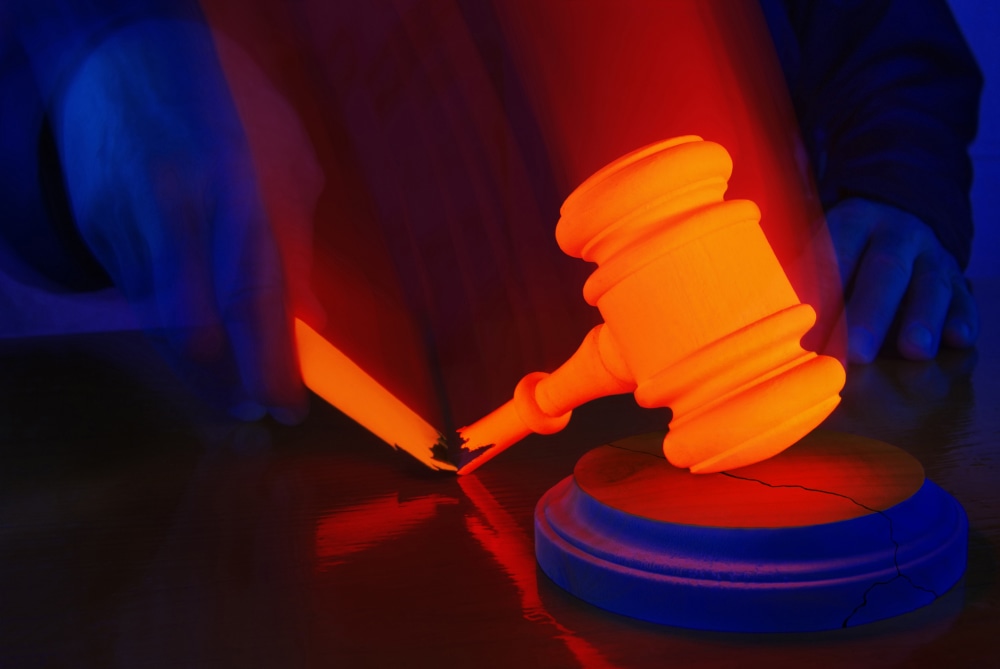 In the United States, we normally have a clear separation of powers: the legislative branch makes the laws, the judicial branch interprets them, and the executive branch enforces them. But every now and then, when one branch isn't around to help, another has to step in. Or, in this case, run down.
Absent any help from a court bailiff or sheriff's officers, Judge R.W. Buzzard leapt from behind his bench during a court hearing, ripped off his judicial robe, and chased after two handcuffed inmates as they tried to make their escape. And he nabbed one of them.
Judgment Day
The two inmates, 22-year-old Tanner Jacobson and 28-year-old Kodey Howard, were the last of four prisoners being escorted from court by one deputy. Rather than following the deputy through the exit and back to jail, they pivoted and ran for the public door at the back of the courtroom. The video is incredible:
Jacobson was in the lead, bounding down four flights of stairs several steps at a time, but Judge Buzzard closed in on Howard and grabbed him just as he was about to exit the courthouse through an open emergency exit door on the ground floor. Jacobsen was apprehended a few blocks away. Both were hit with felony second-degree escape charges. Howard was placed on a $50,000 cash bond, and Jacobson on a $100,000 cash bond.
Justice Served
"These things don't happen very often," Sheriff Rob Snaza said. "They're few and far between." We should hope so. But if they are going to happen, it helps to have a judge like Buzzard behind the bench, to administer swift justice.
Related Resources:
You Don't Have To Solve This on Your Own – Get a Lawyer's Help
Meeting with a lawyer can help you understand your options and how to best protect your rights. Visit our attorney directory to find a lawyer near you who can help.
Or contact an attorney near you: