Woman Arrested for Grabbing Testicle, Not Letting Go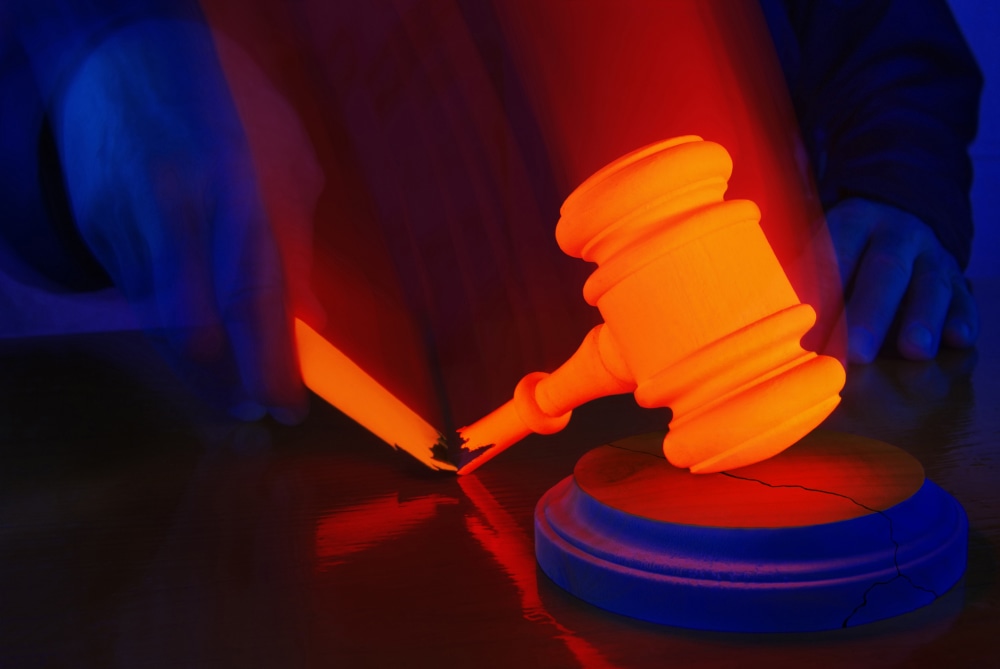 When a Florida woman couldn't find her missing ring, she apparently went nuts. As in, she grabbed her husband's testicle and refused to let go. For two. Agonizingly. Long. Minutes.
Maryann Scott, 49, of Vero Beach, was arrested after her acutely-injured husband called 911, WTVJ-TV reports. She was released from jail a day later.
It seems Scott and her husband were having marital problems. Her husband told police he was lying on a couch when his wife confronted him about a missing ring -- a gift from him valued at $15,000.
Scott became quite enraged when her husband refused to say where he'd hidden the ring, WTVJ reports. At first Scott grabbed a knife from the kitchen and threatened to kill her husband, the police report states. Then she decided to get a bit more personal.
Maryann Scott stormed over to the couch and "firmly" grabbed her husband's left testicle, according to police. She held on -- and on and on -- for at least two full minutes.
When police arrived, they lent Scott's husband a digital camera. Photos of his bruised and battered privates prove the extent of his injuries, police say.
The accused testicle-grabbing wife faces charges of battery and domestic violence, WTSP-TV reports.
Battery requires prosecutors to prove an intentional touching without consent. With Scott's husband's story, and his pictures, it seems to be an open and shut case.
In her defense, Scott could try to say she was defending her personal property -- trying to get her ring back from a thief. Laws in some states allow you to use force if you're the victim of a pickpocket or purse-snatching. But in general, you can't use force to resolve a personal property dispute.
Maryann Scott told police her husband's drinking and crass behavior led up to her alleged testicle-grabbing incident. Her husband says he has filed for divorce.
Related Resources:
You Don't Have To Solve This on Your Own – Get a Lawyer's Help
Meeting with a lawyer can help you understand your options and how to best protect your rights. Visit our attorney directory to find a lawyer near you who can help.
Or contact an attorney near you: