Woman Busted for Selling VHS Porn Tapes Door-to-Door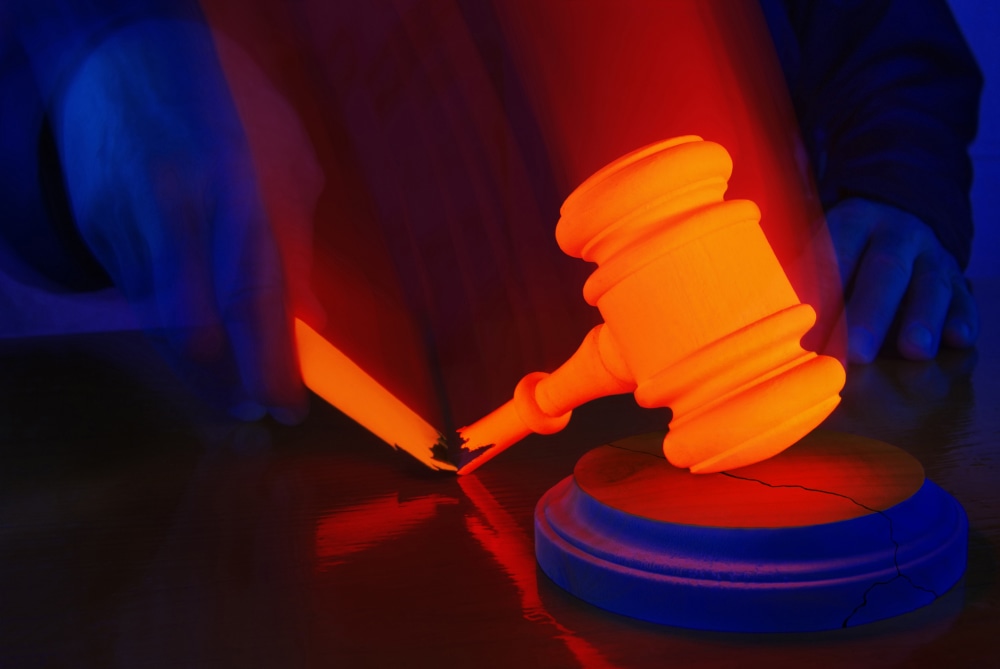 A South Carolina woman has been busted for selling porn videos door-to-door. And not just any porn videos, mind you: This classic collection was on videotape. As in VHS.
Let's rewind just a bit: Jeanette Ellis, 52, told police she discovered a box of discarded VHS porn tapes near her home. She felt that the obvious thing to do would be to walk around her neighborhood trying to sell the porn tapes, reports The Smoking Gun.
But when she came a-knocking at one neighbor's house, that neighbor called the cops. Ellis was arrested and charged -- but not for distribution of porn.
Instead, Ellis faces a misdemeanor charge of soliciting sales without a permit.
When questioned about the activity, Ellis stated the obvious to police: that "she was trying to sell some porn VHS tapes," according to The Smoking Gun.
Since the woman did not have a license for such activity, the authorities wrote her up. (So presumably, if she'd had a permit, she could go door-to-door selling porn?)
Generally, it is legal to make door-to-door sales in South Carolina. However, this type of solicitation must be done in a lawful manner, such as by obtaining the proper license from the county to sell the products.
The licensing requirement typically applies to all persons or businesses who sell goods door-to-door, and who solicit anywhere such as on city streets, public buildings, or residential units. Individuals who violate such requirements face fines and possible criminal charges.
To understand the local requirements in your jurisdiction, you may want to talk to a local business attorney in your area. Besides going over the steps to get a license, an attorney can also see if there are any restrictions on selling certain goods like, say, VHS porn tapes.
Ellis clearly did not consult an attorney after stumbling upon the stash of VHS porn tapes. Besides getting arrested, The Smoking Gun pointed out two obvious flaws with Ellis' plan: (1) Almost no one owns a VCR anymore, and (2) Thanks to the Internet, who would pay for porn?
Related Resources:
You Don't Have To Solve This on Your Own – Get a Lawyer's Help
Meeting with a lawyer can help you understand your options and how to best protect your rights. Visit our attorney directory to find a lawyer near you who can help.
Or contact an attorney near you: