'You're Being Robbed' Protest Sign Gets Man Arrested for Bank Robbery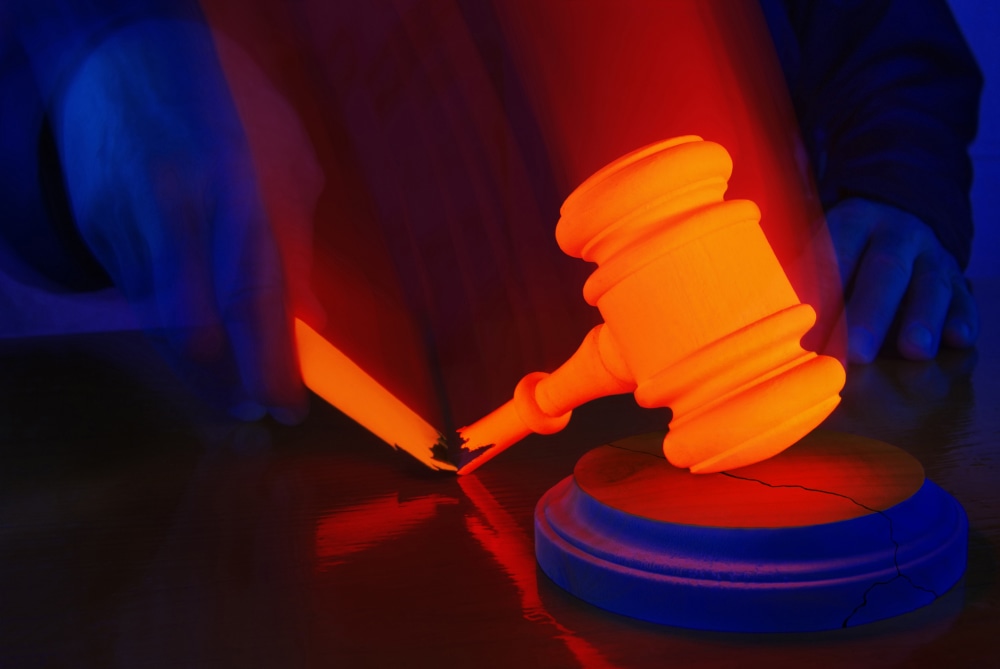 Easton Pennsylvania police are being criticized after they arrested an Occupy protester who was holding signs inside a Bank of America.
In their defense, one sign said "You are being robbed" while the other referenced armed bank robbery.
Police were defending their actions before robbery charges against David Gorczynski were dropped. "We can't allow the perceived idea of protesting to be a defense to criminality," said police Chief Carl Scalzo.
But in some cases you might. Like this one.
To be clear, Gorczynski's signs said "You are being robbed" and "Give a man a gun, he can rob a bank. Give a man a bank, he can rob a country."
Police arrived on scene after a bank employee pressed the panic button. They charged Gorczynski with attempted robbery, terroristic threats, and disorderly conduct, reports Lehigh Valley Live.
Both of the signs are somewhat incendiary but that doesn't mean they're unlawful.
Free speech is protected under the First Amendment so long as it follows local time, place, and manner restrictions and does not incite violence or danger. Any charges have to allow for free speech.

The District Attorney dropped the robbery charges against Gorczynski which makes sense. To prove it, prosecutors would have to show that people actually thought he was going to rob the bank.
This guy's nickname is 'Nature Dave,' as reported by the Easton Patch. Who thinks Nature Dave is a bank robber?
The other charges have stuck and the District Attorney says a sign saying "You are being robbed" is equivalent to yelling "fire" in a crowded theater. That kind of speech is called 'fighting words' and it isn't protected because of its potential to cause panic.
Again, we have to consider whether anyone actually panicked at the Bank of America.
We're not saying no one did, but Gorczynski did leave the branch after being asked to by a manager, according to reports. That seems to indicate that wasn't so threatening that he seemed unapproachable.
It's a good joke after the fact but this is also a reminder that cops have to take any potential threats seriously. While it may seem funny that a protester got arrested over some signs, violence is not something to be taken lightly.
Related Resources:
You Don't Have To Solve This on Your Own – Get a Lawyer's Help
Meeting with a lawyer can help you understand your options and how to best protect your rights. Visit our attorney directory to find a lawyer near you who can help.
Or contact an attorney near you:
Content For You