Anna Nicole Smith's Bankruptcy Legacy; Case Outlives Most Parties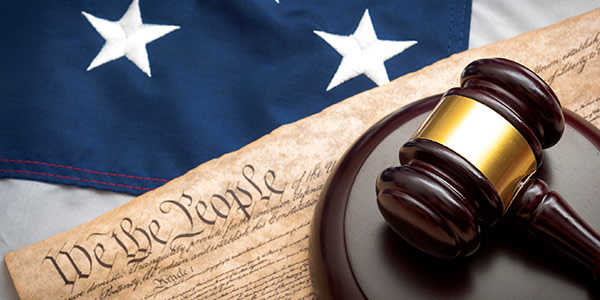 It all began with the late Anna Nicole Smith, the Playboy Playmate and wife of billionaire oil tycoon J. Howard Marshall II. After J. Howard passed away in 1995, one year after marrying Smith, a dispute erupted over his estate, which was bequeathed nearly entirely to one son, the late E. Pierce Marshall.
Smith, whose legal name was Vickie Lynn Marshall, challenged the will, as did J. Howard III, a second son of the late billionaire. Both of the will's challengers also declared bankruptcy, the proceedings of which led to the Ninth Circuit's ruling late last week.
The Anna Nicole Smith bankruptcy case was unusual, in that it was presided over by a judge that held a press conference on the record and who ordered numerous sanctions against E. Pierce Marshall for abuses of discovery. At one point, that judge called E. Pierce Marshall, "a defendant with extremely dirty hands." That case didn't end until it reached the Supreme Court in 2011.
The other estate-challenger, J. Howard III, was met with a counter-claim by E. Pierce for fraud, which resulted in a $12 million judgment in E. Pierce's favor. Instead of paying that judgment, J. Howard III declared bankruptcy, and listed the judgment as one of his debts to satisfied by the reorganization plan.
Unfortunately for E. Pierce, the "dirty hand[ed]" defendant in the Smith bankruptcy, the same judge was assigned to the latter case. Instead of fighting within the system, E. Pierce argued that the judge would be biased and stubbornly refused to participate in the process while simultaneously fighting to have the judge removed.
That refusal is what cost the late E. Pierce, as the Ninth Circuit first held that the judge's prior statements could reasonably be seen as mere frustration over E. Pierce's conduct in the prior proceedings.
Furthermore, despite the $12 million debt being the only unpaid liability from the proceedings, the court held that the bankruptcy plan met the "Best Interests of the Creditors" test and did not reflect bad faith, as it was E. Pierce's fault that he was not paid, in part or full.
You see, E. Pierce, in his haste to argue over the judge's impartiality (or lack thereof), never filed a proof of claim.
"Significantly, the debtors initially included the Fraud Judgment in their Plan, and amended to provide for discharge of the judgment only after Pierce failed to file a proof of claim. We find no reason to conclude that the debtors knew Pierce would not file a proof of claim and we see nothing that prevented him from doing so."
In short, though E. Pierce's $12 million was the only debt not repaid, it was only discharged because he simply didn't file the claim.
Related Resources:
Content For You