Court Allows Big Mountain Jesus to Stay on Government Land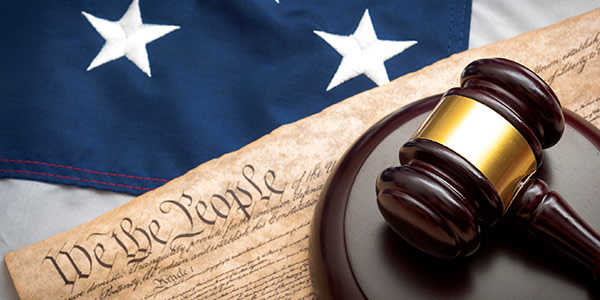 For almost 60 years, visitors to Montana's Big Mountain resort have been greeted by a life-sized statue of Jesus. Occasionally dressed in ski gear, arms spread, Jesus looks out over the resort's slopes. That statue is officially known as "Big Mountain Jesus."
Big Mountain Jesus, however, makes his home on government land, for Big Mountain and its ski runs are located in Flathead National Forest. That fact doesn't make the statue an impermissible government endorsement of religion, the Ninth Circuit ruled last week, tossing a lawsuit by the Freedom From Religion Foundation.
A Shrine on the Slopes
Big Mountain Jesus has had a long tenure on Forest Service land. The statue was erected by the Knights of Columbus in 1953 after the Catholic group obtained a Special Use Permit from the Forest Service. The statue is, let's say, not exactly fit for the Vatican, more resembling the type of religious figurine you'd pick up at the supermarket. As the district court noted in FFRF's challenge, "Big Mountain Jesus is one of the only vestiges that remains of the early days of skiing at Big Mountain," before the slopes became a destination resort.
As quaint as the statue may be, to members of the Freedom From Religion Foundation, it was an unconstitutional government endorsement of religion and violation of the Establishment Clause. FFRF filed suit in 2012, seeking to prevent the Forest Service from renewing the shrine's permit. The district court, and now a split Ninth Circuit panel, rejected FFRF's arguments, finding the giant Jesus statue to be primarily secular in nature.
The Most Secular Jesus
Despite the First Amendment's prohibition on government establishment of religion, the federal government may allow religious displays so long as they are predominantly secular in nature. That's exactly how the Forest Service and Ninth Circuit viewed Big Mountain Jesus -- a statue of Jesus with a mostly secular nature. In doing so, they pointed to the statue's historical significance, the fact that it was treated irreverently by visitors, and its inclusion in the National Register of Historic Places.
Further, the court held, permitting the statue on government land does not mean that the government has endorsed religion. The statue's location doesn't suggest government involvement, the court reasoned, and its plaque explains its private nature.
The majority's brief opinion, unpublished and of limited precedential value, was met with a short dissent from Judge Harry Pregerson. "A twelve-foot tall statue of Jesus situated on government-leased land cannot realistically be looked upon as 'predominantly secular in nature,'" he wrote.
Unsatisfied with the ruling, the Freedom From Religion Foundation is appealing to a higher power and seeking en banc review.
Related Resources:
Content For You