Filipino Vets Lose Benefits Claim After Filing in Wrong Court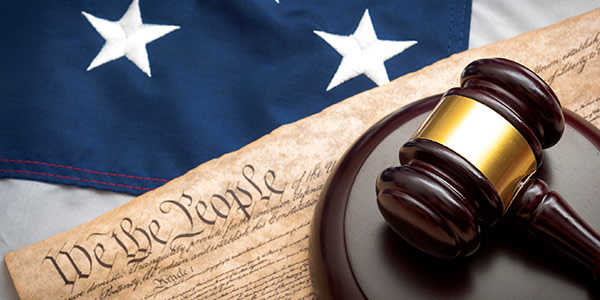 Veterans' benefits appeals are governed by very specific statutes that confer subject matter jurisdiction upon certain courts.
If a litigant brings an appeal in a different court, he will lose his case.
A recent decision from the Ninth Circuit Court of Appeals about Filipino World War II veterans' benefits highlights the problems with the trying to circumvent the statutorily-dictated appellate process.
The case involved a group of Filipino World War II veterans and their widows who did not receive payments under the Filipino Veterans Equity Compensation Fund (FVEC), a fund established by the American Recovery and Reinvestment Act in 2009 to recognize Filipino World War II veterans' contributions. FVEC granted one-time, lump-sum payments to qualified persons.
Qualifying U.S. citizens receive $15,000 under the FVEC, while non-citizens receive $9,000.
The veterans and widows in this case either: (1) were ineligible for benefits under the statute; or (2) qualified for benefits, but were denied them because the Department of Veterans Affairs (VA) could not verify military service.
The plaintiffs argued that the Act violated their Fifth Amendment rights to due process and equal protection because the way the fund was established and the VA's administration of the fund resulted in their lack of payment. A northern California district court dismissed the plaintiffs' claims with prejudice for lack of subject matter jurisdiction and for failure to state a claim upon which relief could be granted.
To adjudicate veterans' claims, the VA uses a two-step process, beginning with a regional office that processes claims and makes an initial decision. A veteran may appeal that decision to the VA's Board of Veterans' Appeals, which makes the agency's final decision. The Veterans' Judicial Review Act established the Court of Appeals for Veterans Claims, which hears the next level of appeal. Decisions from that court are reviewed by the Federal Circuit, and, possibly, by the Supreme Court.
The problem in this case is that the plaintiffs tried to bring their claims in the Northern District of California (and later the Ninth Circuit) as due process and equal protection denials rather than benefit denials. That didn't work.
Under the Veterans Judicial Review Act (VJRA), a district court does not have jurisdiction over claims that would require it to review a question relating to or affecting veterans' benefits decisions. Here, the Ninth Circuit held the VJRA barred review of plaintiffs' due process claim, and therefore the district court's dismissal of the claim was appropriate.
(The panel also held that it had jurisdiction to consider plaintiffs' equal-protection challenge to the FVEC. On the merits, the panel held that plaintiffs failed to state a claim for an equal protection violation.)
The lesson here is to file pleadings in the correct court. Perhaps the plaintiffs would have prevailed if they had appealed through the proper channels. Instead, their claims were dismissed with prejudice.
Related Resources:
Content For You