Inhale Inc. Gets Smoked by Starbuzz in Hookah Copyright Dispute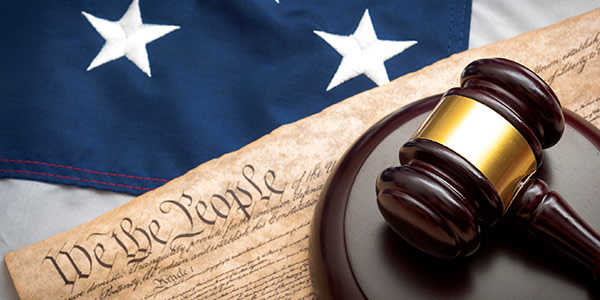 Legend has it that the Persians invented the hookah many centuries ago. In that time, the design has changed little. The base holds water, the stem leads to a tobacco bowl, where tobacco and coals create smoke. A hose, connected near the base, uses suction to pull smoke from the tobacco, through the water, and back through the hose, where it is inhaled.
Hookahs come in all shapes and sizes, from mini-hookahs (which look like massively oversized smokers' pipes) to insanely elaborate works of art.
Inhale, Inc.'s copyrighted hookah was none of these things. The company copyrighted its base in 2011, which looks like every other base from the last few hundred years, except it had skull decorations. Starbuzz, a competing company, also makes hookahs, which unsurprisingly, have the same shaped vase, though theirs lacked skulls. Inhale sued Starbuzz one month after obtaining their copyright. And they lost. And they appealed.
And now, they just got smoked.
'Useful Articles' and 'Sculptural Features'
Everyone agrees that a hookah base is a useful article. It's shape exists because of hundreds of years of experience, and millions of smokers, all using the same fundamental design, a design determined by utility.
The question is: does Inhale's design incorporate sufficient "sculptural features," distinct from the utilitarian design, to make their vase copyrightable under 17 U.S.C. § 101?
Again, the skull accoutrement was not at issue -- the dispute is over the vase shape. The American University Intellectual Property Brief has comparison images if you're curious.
In dismissing Inhale's claims, the Ninth Circuit held that a vase is a vase is a vase:
"The shape of a container is not independent of the container's utilitarian function-to hold the contents within its shape-because the shape accomplishes the function. The district court correctly concluded that the shape of Inhale's hookah water container is not copyrightable."
Attorneys Fees
If that entire case sounded frivolous to you, you aren't alone.
The district court used the Copyright Act's fee-shifting provision (17 U.S.C. § 505) to award $111,993 to Starbuzz, taking into account the five factors of Jackson v. Axton:
[1] the degree of success obtained;

[2] frivolousness;

[3] motivation;

[4] objective unreasonableness (both in the factual and legal arguments in the case); and

[5] the need in particular circumstances to advance considerations of compensation and deterrence.
Needless to say, Inhale [1] failed miserably [2] pressed a frivolous claim [3] for inexplicable reasons [4] which had no reasonableness in terms of law or fact, whatsoever. The district court highlighted Starbuzz's "total success on the merits" and the need for [5] deterrence of "similarly frivolous claims against innocent defendants."
The Ninth Circuit was equally unimpressed with Inhale's showing, and awarded fees and costs for the appeal under § 505, though they left it to the district court to make the requisite calculations.
Related Resources:
Content For You