Judges Can't Routinely Shackle Defendants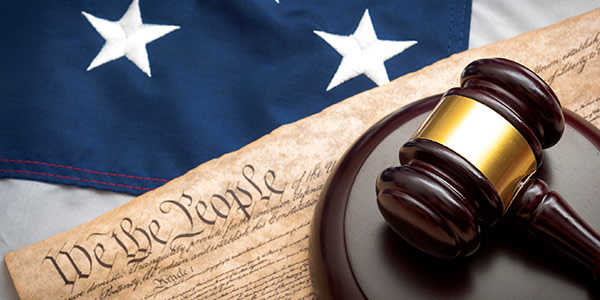 A federal appeals court ruled that judges cannot shackle criminal defendants routinely, and must consider each defendant's circumstances on a case-by-case basis before imposing the restraints.
In a split decision, the majority of the en banc panel of the U.S. Ninth Circuit Court of Appeals said it is unconstitutional to shackle defendants in court because it contravenes their presumption of innocence. It doesn't matter whether the proceeding is before a jury, a judge, or in a routine appearance.
"A presumptively innocent defendant has the right to be treated with respect and dignity in a public courtroom, not like a bear on a chain," the court said in United States v. Sanchez-Gomez.
Shackles Policy
The case arose out of a policy in California's Southern District, where judges had a policy that allowed the U.S. Marshal to determine when to shackle defendants in court. Defendants could object, but the judges routinely followed the policy.
Four defendants challenged the practice, and their cases proceeded together to the Ninth Circuit. Before the appeals were heard, however, their criminal proceedings terminated.
The judges divided sharply on whether the case was even properly before the court at that point. Five judges said it was moot; six said the court had the power to decide it anyway because the policy -- implemented in 2013 -- could be implemented again at any time.
Ultimately, the majority said trial judges must find that a compelling government purpose would be served and that shackles are the least restrictive means for maintaining security in the courtroom before ordering shackles for a defendant. They cannot delegate the question to security officers or others.
Principle Safeguards
Judge Alex Kozinski wrote the majority opinion, offering the court's own policy reasons for the decision.
"At the heart of our criminal justice system is the well-worn phrase, innocent until proven guilty," he said. "And while the phrase may be well-worn, it must also be worn well: We must guard against any gradual erosion of the principle it represents, whether in practice or appearance. This principle safeguards our most basic constitutional liberties, including the right to be free from unwarranted restraints."
Judge Sandra Ikuta, for the dissent, said the majority was wrong at every turn. "The rule sought by the defendants has no pedigree, nor does it protect a well-established right," she said, noting the decision split from the Second and Eleventh Circuits.
Ikuta said the majority also put the courts at risk, citing a recent incident when a criminal defendant grabbed a sheriff's gun, killed two bailiffs and shot a bystander during a pre-trial hearing. He was handcuffed, but not shackled at the waist.
Related Resources:
Content For You