Living Wage CBA Waiver Appealed Back to State Court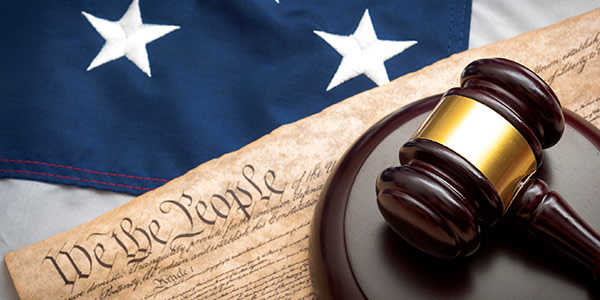 When people speak of justice being elusive, the recent Ninth Circuit appellate decision, McCray v. Marriott, involving the San Jose union employees being denied the local minimum wage, is rather illustrative.
The case was first filed in state court, then removed to the federal district courts, where it was dismissed. And now, after an appeal to the Ninth Circuit Court of Appeals, a panel of justices has decided to send the case back to state court, to actually get litigated.
A Matter of Interpretation
Unfortunately for the workers in the appeal, it's unlikely the case will see a jury. That's because the case hinges upon a matter of statutory interpretation, or a matter of law, that the state court will decide.
At issue in the case is the tension between San Jose's minimum wage ordinance and collective bargaining agreements that include wages below the city's minimum and a waiver of local minimum wage ordinances. However, the code section states that "To the extent required by federal law" that the minimum wage requirement can be waived via a collective bargaining agreement meeting certain requirements. And while this may seem to imply that the local ordinance is waivable, the challengers assert that the "to the extent required by federal law" clause of the statute means that the minimum wage ordinance is only waivable when federal law requires it. The court wrote:
"McCray's theory of liability goes like this: The San Jose ordinance establishes a $10 minimum hourly wage. Marriott paid McCray and other workers less than that. The CBA (which governs McCray's employment) purports to waive the minimum wage requirement. But the ordinance only allows waiver "[t]o the extent required by federal law"-and no federal law requires the minimum wage requirement to be waivable. So, McCray argues, the waiver is ineffective (no matter what it says), and McCray is owed the difference between what he was actually paid and what the ordinance requires. At bottom, this case is a matter of statutory interpretation. The primary task of the court deciding this case will be to determine whether the minimum wage established by the ordinance is waivable. If the court determines it can't be waived, then it's irrelevant whether the CBA contains a waiver. On the other hand, if the minimum wage is subject to waiver, the court will need only "look to" the CBA to determine whether it contains a valid waiver."
As the appellate court noted, the case did not center upon the collective bargaining agreement, but rather the issue of interpreting the local law, thereby removing it from federal jurisdiction. The appellate court found that the district court erred in dismissing the case as the plaintiff's case rested upon matters of state and local law that arise independently of the collective bargaining agreement, and that it further erred in failing to remand the case back to state court.
Related Resources:
Content For You