Ninth Circuit Denies Rehearing in Medical Marijuana ADA Challenge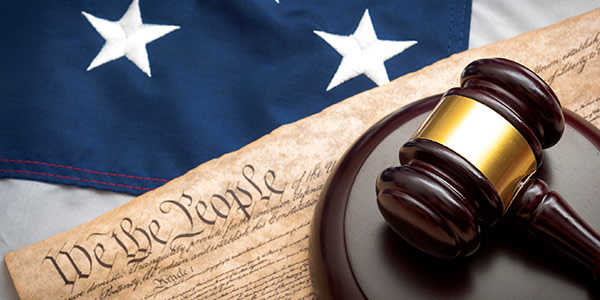 The Ninth Circuit Court of Appeals has refused to rehear arguments regarding whether the Americans with Disabilities Act protects medical marijuana use, the Phoenix New Times reports.
In May, a three-judge Ninth Circuit panel found that the ADA does not cover medical marijuana use since marijuana is classified as a Schedule I drug under federal law. This week, a 2-1 panel voted to deny rehearing.
The case involved a California city's efforts to run cannabis collectives out of town. All of the plaintiffs in the case, James v. City of Costa Mesa, are severely-disabled California residents. The plaintiffs alleged that conventional medicine and treatments failed to alleviate the pain caused by their impairments. Medical marijuana — which is permissible under California law, but not federal law — helped.
The plaintiffs obtained their medical marijuana through collectives located in Lake Forest and Costa Mesa, California, despite local ordinances banning dispensaries in the cities. While some marijuana dispensing facilities in the towns had continued to operate despite the ordinances, the plaintiffs alleged that Costa Mesa and Lake Forest police were raiding operating collectives and detaining collective members. Concerned about the possible shutdown of the collectives they rely on to obtain medical marijuana, the plaintiffs sued, alleging that the cities' actions violated Title II of the ADA.
The district judge sympathized with the plaintiffs, but denied their application for preliminary injunctive relief on the ground that the ADA does not protect against discrimination on the basis of marijuana use — even medical marijuana use supervised by a doctor in accordance with state law — unless that use is authorized by federal law.
The Ninth Circuit Court of Appeals affirmed that decision, but not without another nod to the plaintiffs' plight. Judge Raymond Fisher, writing for the court, noted, "We recognize that the plaintiffs are gravely ill, and that their request for ADA relief implicates not only their right to live comfortably, but also their basic human dignity. We also acknowledge that California has embraced marijuana as an effective treatment for individuals like the plaintiffs … Congress has made clear, however, that the ADA defines "illegal drug use" by reference to federal, rather than state, law, and federal law does not authorize the plaintiffs' medical marijuana use."
Related Resources:
Content For You