Volkswagen Emissions Lawsuits End Up in N.D. Cal.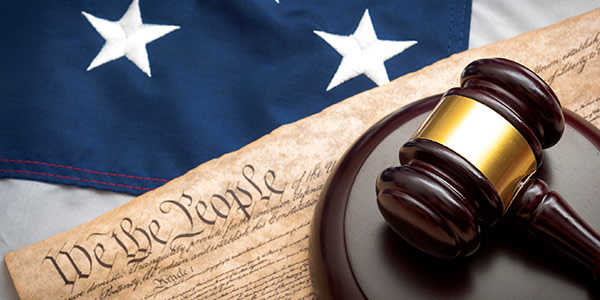 For years, Volkswagen sold millions of cars with 'defeat devices' designed to evade environmental controls and misrepresent the cars' emissions. When VW's fraud was made public this September, the consumer lawsuits began piling on almost immediately. Over 500 class actions have been filed in 60 federal judicial districts.
Now, the U.S. Judicial Panel on Multidistrict Litigation has giving those suits a new home in the Northern District of California, where they will be handled by Judge Charles Breyer, brother to Supreme Court Justice Stephen Breyer.
More Unwelcome News for Volkswagen
The transfer of the MDL to California marks another blow to Volkswagen, as the car manufacturer had pushed strongly to have the cases heard in the Eastern District of Michigan or Eastern District of Virginia. The decision also goes against the preferences of many of the plaintiffs' attorneys, who had suggested venues in 28 different districts.
The vast majority of the class actions are national in scale, brought by consumers who claim they were mislead into paying for "clean diesel" cars which were in fact terribly polluting. Volkswagen's defeat devices, allowed the cars to emit up to 40 times the legal pollution limits, turning on pollution controls only when the software detected emissions tests.
A spokesperson for Volkswagen said the company would "vigorously defend" itself in the MDL litigation, but such defense won't be easy. In September, VW admitted to emissions fraud in 11 million vehicles worldwide, including about half a million cars sold in the United States.
Why Cal? Why Breyer?
Everyone agreed that the 514 separate lawsuits stemming from Volkswagen's emissions fraud needed to be centralized. Those suits had been filed in more than 60 federal districts. (There are only 94 federal judicial districts total.) The main disagreement was where.
In announcing that the cases would be moved to the Northern District of California, the MDL panel explained that such centralization would "service the convenience of the parties and witnesses and promote the just and efficient conduct of the litigation." California has the most affected vehicles and dealers, it is where most of the testing of VW vehicles occurred, and it is home to the California Air Resources Board, which helped unearth the fraud, the panel explained. Plus, nearly a fifth of all the suits -- 101 in total -- had been filed in California.
Judge Breyer was selected for his experience. As the panel explained, "he is a jurist who is thoroughly familiar with the nuances of complex, multidistrict litigation," having handled nine other MDL dockets, including ones with international defendants.
That experience will come in handy for Judge Breyer, who will certainly have his hands full. Not only is the Volkswagen litigation massive in scale, it has, as the National Law Journal describes it, "moved through the courts at a frenetic pace." That pace can be seen even in the MDL decision, which was made in less than a week.
Related Resources:
Content For You