'Whistleblower' Can't Sue MERS for Depriving Counties of Fees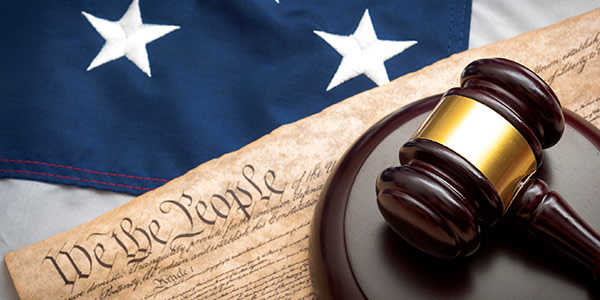 The Mortgage Electronic Registration System (MERS) is a private, electronic registry that tracks servicing rights and ownership of U.S. mortgage loans. MERS was created by the mortgage industry to streamline the mortgage process by substituting electronic filings in place of traditional land recordings, and act as nominee in the county land records for the lender and servicer. In other words, lenders and servicers give MERS the power to foreclose on their mortgages.
A number of litigants have questioned whether or not MERS can legally foreclose on borrowers' homes. Would such foreclosures violate the borrowers' rights?
Today, we're talking about an entirely different type of MERS challenge, questioning whether MERS infringes upon counties' rights.
California realtor Barrett R. Bates sued MERS and multiple banks in a qui tam action, alleging violations of the California False Claims Act. According to Bates' complaint -- which he filed on behalf of California's counties -- MERS and the banks made false representations in naming MERS as a beneficiary in recorded mortgage documents in order to avoid paying recording fees. Bates argued that the system is fraudulent because the lenders' decision not to create and record assignments of a MERS mortgage deprived the counties of recording-fee revenues.
The defendants moved to dismiss the qui tam action under Federal Rule of Civil Procedure (FRCP) 12(b)(1) for lack of subject matter jurisdiction and FRCP 12(b)(6) for failure to state a claim upon which relief may be granted. The district court concluded that the public disclosure provision in the CFCA required dismissal of the action for lack of subject matter jurisdiction. (As a result, it didn't analyze the 12(b)(6) motion.)
The CFCA is a whistleblower statute that allows individuals to file suit under seal on behalf of the state or counties. To prevent profiteering, the CFCA provides that "no court shall have jurisdiction" over a qui tam civil action under the statute when the action is "based upon the public disclosure" of the allegations of transactions raised in the action.
The public disclosure provision "erects a jurisdictional bar to qui tam actions that do not assist the government in ferreting out fraud because the fraudulent allegations or transactions are already in the public domain." An action is barred under the public disclosure provision when the prior public disclosures are "sufficient to place the government on notice of the alleged fraud" or practice prior to the whistleblower filing.
Despite Bates' assertion that -- prior to his litigation -- no one "sufficiently alerted the government" to the possibility fraud was being committed, the appellate court concluded that numerous prior public disclosures sufficed to place the government on notice of the factual allegations in Bates' suit.
The Ninth Circuit Court of Appeals affirmed dismissal, finding that Bates had failed to demonstrate that the district court erred in dismissing his claims as jurisdictionally-barred.
Related Resources:
Content For You