Suicide Bombing Victim's Family Prevails In Appeal in Suit Seeking to Collect from Iran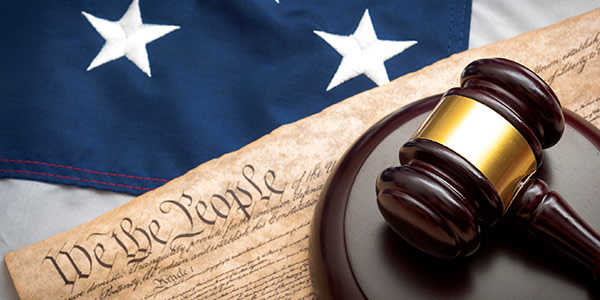 Also, Rulings in Ponzi-Scheme Related Case, and Copyright and Employment Discrimination Action
Weinstein v. Islamic Repub. of Iran, No. 09-3034, involved efforts to collect on a default judgment against Iran and in favor of the family of an individual severely injured in a 1996 suicide bombing in Jerusalem. An order granting plaintiff's motion for appointment of receiver to attach defendant's property in satisfaction of the prior judgment is affirmed as: 1) section 201(a) of the Terrorism Risk Insurance Act provided courts with subject matter jurisdiction over post-judgment execution and attachment proceedings against property held in the hands of an instrumentality of the judgment-debtor, even if the instrumentality was not itself named in the judgment; 2) Congress, by virtue of providing subject matter jurisdiction over execution and attachment proceedings based in part on the Office of Foreign Asset Control's determination of what assets were blocked, did not unconstitutionally delegate its authority to the Executive Branch; and 3) there was no conflict between the TRIA and the Treaty of Amity, Economic Relations, and Consular Rights.

SEC v. Byers, No. 09-0234, involved nonparties' appeal from the district court's order holding that its jurisdiction in rem and its equitable powers provided it with sufficient authority to issue an injunction barring non-parties from filing involuntary bankruptcy petitions against any of the defendants. The court of appeals affirmed on the ground that, while it should be sparsely exercised, district courts possess the authority and discretion to enter anti-litigation orders, including those that bar the filing of involuntary bankruptcy petitions absent the district court's permission.
Penguin Group (USA) Inc. v. Am. Buddha, No. 09-1739, concerned a copyright infringement action in which the district court dismissed the action for lack of personal jurisdiction. The Second Circuit certified the following question to the New York Court of Appeals: In copyright infringement cases, is the situs of injury for purposes of determining long-arm jurisdiction under N.Y. C.P.L.R. section 302(a)(3)(ii) the location of the infringing action or the residence or location of the principal place of business of the copyright holder?
McGullam v. Cedar Graphics, Inc., No. 08-4661, involved an action alleging federal and state law claims of a sexually hostile work environment, disparate treatment, and retaliation. The court of appeals affirmed summary judgment for defendant, on the ground that the one non-trivial comment that may fall within the limitations period is insufficiently related to the earlier course of alleged harassment.

Padmore v. Holder, No. 09-0243, involved a petition for review of an order of the BIA vacating the decision of an Immigration Judge granting petitioner's application for cancellation of removal under section 240A(a) of the Immigration and Nationality Act. The court of appeals granted the petition, holding that the BIA impermissibly engaged in factfinding and relied on unproven and disputed allegations as a basis for its decision.
Related Resources
Content For You