2nd Circuit Upholds Sentence Despite Sentencing Guidelines Error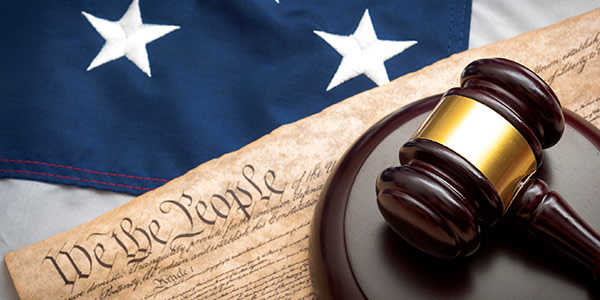 Psychiatry didn't provide the income and challenge he expected, so Jerome Feldman, once a practicing psychiatrist, made the leap into an entrepreneurial marketing career that would allow him to travel to exotic locales.

The marketing gig? Feldman's own website, www.liver4you.org, which fraudulently promised to provide critically ill patients liver or kidney transplants for $65,000 to $130,000.

Travel hot spot? Feldman initially fled the United States with Medicare fraud funds to live in the Philippines. After he was located in the Philippines, he received an all-expense paid trip back home.


Once again stateside, Feldman pleaded guilty to one count of health care fraud, and five counts of wire fraud. He was sentenced to 188 months in prison and three years of supervised release. Feldman appealed, arguing that the district court committed a Sentencing Guidelines error in calculating his offense level, and imposed a substantively unreasonable sentence.

The case raised two novel issues.

First, the government argued that the court should ignore the Sentencing Guidelines errors that Feldman claimed because at sentencing the district court stated it would impose "the same sentence" even without some of the alleged errors. The Second Circuit rejected the Government's argument noting that when a district court error results in a higher Guidelines-recommended sentence, the appellate court cannot assume, without unambiguous indication to the contrary, that the sentence would be the same absent the error.

Second, Feldman argued that his liver4you.org website was not mass-marketing under the Guidelines because he did not initiate contact with his victims; they found his website - publicly available online - and emailed him at an address listed on the website. The court rejected Feldman's distinction, noting that Feldman committed fraud by using the internet to solicit a large number of persons to buy his organ transplant services; the sentencing enhancement applied even if Feldman did not use the most active marketing method possible.

The Second Circuit upheld the sentence because it was within the Guidelines range and the district court had stated that it weighed the relevant considerations and the seriousness of Feldman's offenses; particularly that Feldman repeatedly, and seemingly without remorse, convinced desperately ill people to travel to the Philippines on the promise of an organ transplant, even though he knew he could not deliver.

Procedural deficiencies alone are insufficient to overturn a Sentencing Guidelines error when a sentencing court has stated for the record that the defendant is despicable and should receive the sentence regardless of what the Guidelines suggest.

Thus Feldman, does not walk away empty-handed. He is the lucky recipient of a long-term staycation in a minimalist-chic prison cell.

Related Resources:
Content For You