NBC, Interns Agree to Settlement Over Unpaid Internships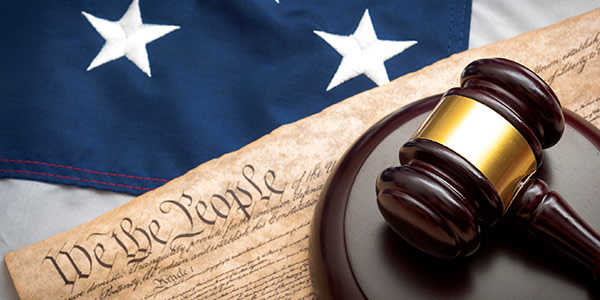 Back in 2013, several interns sued NBCUniversal, alleging unfair labor practices. Basically, they claimed NBC was using unpaid or underpaid interns to do the actual work that properly paid employees should be doing. The lawsuit struck in the middle of a nationwide debate about the role of the "unpaid intern."
Yesterday, NBC Universal agreed to a $6.4 million settlement with the interns. It now goes to Judge Ronald Ellis of the U.S. District Court for the Southern District of New York for approval, according to The Hollywood Reporter.
'Black Swan' Lawsuit Came First
By 2013, it had become common practice for industries -- especially the entertainment industry -- to hire interns to do the work that paid staffers should have done. "Intern" has a particular meaning in labor law and refers to someone who's essentially becoming educated about a particular industry by working there. The key focus is education, and the Labor Department uses six factors for determining whether something is an internship.
A month before the NBC interns filed their lawsuit, a federal judge in New York determined that interns working on the film "Black Swan" should have been classified as employees, based on the type of work they did (which was the same as paid employees' work), the lack of educational benefit, and the extreme advantage to the employer their work provided. Internships are supposed to benefit of the intern, not the employer, and the employer shouldn't expect the benefit of their labor as it would an employee. (Fox appealed the class action certification to the Second Circuit.)
Live From New York, It's a (Proposed) Class Action Settlement!
The lawsuit against NBCUniversal (brought by Outen & Golden, the same firm that litigated the "Black Swan" case) involved several interns who worked on various NBC shows, including "Saturday Night Live," and for MSNBC. They claimed they worked 24 or more hours per week, sometimes more than 10 hours in a single day, but received no educational benefits and performed much of the same work as paid employees. The complaint recites their job duties, which included answering phones, booking guests, and going on errands -- in other words, the things you'd pay a production assistant to do.
The settlement, styled as a class action, will benefit thousands of former NBC interns to the tune of about $500 each. The lead plaintiffs will get more: between $2,000 and $10,000.
Wage claims by interns had been rare before 2012, attorney John R. Carrigan Jr. wrote for The Hollywood Reporter. If successful, an intern could expect to recoup only a few thousand dollars -- but he might find himself blacklisted from the industry.
The notoriety of the "Black Swan" judgment, and now the NBC settlement, will no doubt bring some disinfecting sunshine to an industry practice that has as yet remained hidden away.
Related Resources:
Content For You