'Occupy Wall Street' Lawsuit Against NYC Can March On, 2nd Cir. Rules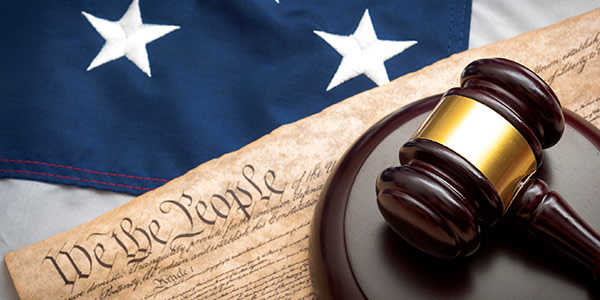 A class action lawsuit against the City of New York can proceed, the Second Circuit ruled today. The lawsuit began when hundreds of Occupy Wall Street protesters marched across the Brooklyn Bridge on October 1, 2011. Halfway across the bridge, they were trapped and arrested by police.
Police claimed the protesters were arrested for impeding traffic, but the protesters claimed that they were lured onto the bridge by police, who they say escorted them onto the bridge, only to arrest them once they were there. Though the police were actually announcing over a megaphone that protesters who entered the roadway would be arrested, the plaintiffs in this claim that they couldn't hear them.
Qualified Immunity Asserted
The City appealed from a district court's denial of its motion to dismiss, citing qualified immunity. The old standby defense for 42 USC § 1983 violations, qualified immunity protects state actors (usually police) as long as their actions were in compliance with the law or it was reasonable for them to believe their actions didn't violate the law.
The question for qualified immunity here turns on whether a reasonable officer would know that he had probable cause to arrest the plaintiffs in light of the admittedly peaceful protest (which adds a First Amendment wrinkle to the arrests).
There's a Factual Dispute
If police are going to arrest protesters for demonstrating, they need to give the demonstrators "fair warning." They also can't give permission and then change their minds, as the police did in Cox v. Louisiana. The officers here had impliedly given protesters permission to march across the sidewalk portion of the Brooklyn Bridge -- but that was all, they claimed. No reasonable officer would think that he or she was inviting the protest into the roadway.
Not quite, said the Second Circuit. There's a factual dispute here -- i.e., what the officers did and said goes to the heart of the officers' reasonableness. At the dismissal stage, all the facts are treated as true unless they're "blatantly contradicted" by the record. Here, the facts established an arguable case against qualified immunity; as such, the case can't be resolved at such an early stage.
Dissent
Judge Debra Ann Livingston dissented on a "law and order" argument, positing a parade of horribles as a result of the majority's ruling. She admonished the majority for misrepresenting the facts and applying the wrong standard for qualified immunity. Contrary to Cox, police in this case gave the protesters no affirmative authorization to enter the bridge's roadway. That protesters believed they could doesn't affect the actions of police, which Judge Livingston said were reasonable and consistent.
Related Resources:
Content For You