Reversed: No Assumptions Allowed in Mandatory Minimum Sentencing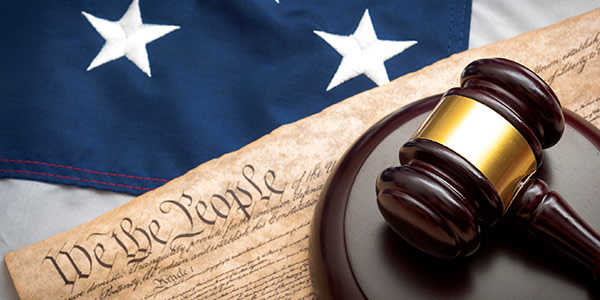 The Second Circuit Court of Appeals reversed and remanded a defendant's life sentence on child pornography charges on Tuesday, finding that the district court did not take sufficient steps in analyzing the defendant's criminal history before sentencing him as a repeat sex offender.
The New York-based court directed the district court to delve deeper into defendant Flay Rood's criminal history to determine whether his 1991 conviction for sexual abuse of a child qualifies as a triggering offense for a mandatory minimum life sentence as a repeat sex offender.
Under the federal mandatory sentencing regime for repeat sex offenders, any individual convicted of a federal sex offense who has previously been convicted of either a federal sexual offense or an equivalent state-law sexual offense is subject to a mandatory minimum term of life imprisonment.
To determine whether a state offense is equivalent to a federal offense, courts must compare the elements of the state offense to the elements of the federal offense. If the state offense "consists of conduct that would [constitute] a federal sex offense" if the federal jurisdictional requirement were satisfied, the state conviction is sufficient to trigger the mandatory sentence.
The child pornography indictment to which Rood pleaded guilty included an allegation that he had been convicted in an Ohio state court of Gross Sexual Imposition. The indictment alleged that the basis of the 1991 Ohio conviction was his alleged sexual abuse of a two-year-old child. Rood pleaded guilty to the substantive charges of the child pornography indictment, and acknowledged the 1991 conviction, but he didn't admit the underlying facts of the Ohio case.
The district court, nonetheless, sentenced Rood to the mandatory minimum term of life in prison.
Rood argued that the district court erroneously determined that the Ohio crime of Gross Sexual Imposition was a state sex offense within the meaning of the federal mandatory sentencing regime. The Second Circuit Court of Appeals agreed that the district court erred in the circumstances of this case.
The Ohio statute and the federal sexual abuse statute are substantially similar, with the exception of the age cutoff: The Ohio statute criminalizes sexual contact with individuals under the age of 13, while the federal statute criminalizes such contact with individuals under the age of 12. (Thus the Ohio sexual offense could include a scenario that would not constitute a federal offense: sexual contact with an individual precisely 12 years of age.)
Accordingly, the district court could not have determined from the statutory language alone whether the offenses were equivalent; the court should have analyzed the underlying facts.
Courts are permitted few assumptions in sentencing, particularly when dealing with mandatory minimums. If you're prosecuting a case in which the court is using a state charge to trigger a mandatory minimum sentence for a sex offender, draw the court's attention to the necessary facts to avoid a costly appeal.
Related Resources:
Content For You