Trump Names 10 More Judges, Seven for New York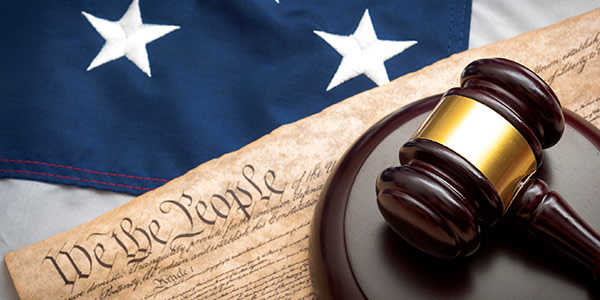 President Trump has been on a tear naming judicial nominees, adding to a growing list that now numbers more than 70 awaiting appointments.
With 10 new nominations this week, Trump is quickly solidifying what may be his lasting legacy. He has the opportunity to appoint more judges than any recent president.
The latest nominations will especially impact federal courts in New York. Most of the nominees are government attorneys, prosecutors, or former prosecutors.
New York
Four nominees have been tapped for the U.S. District Court for the Eastern District of New York. They are:
Rachel Kovner, an assistant solicitor at the Justice Department
Diane Gujarati, deputy chief of a criminal division for a U.S. Attorney's Office
Judge Gary Brown, a magistrate in the Eastern District
Eric Komitee, general counsel for a Connecticut-based hedge fund
Two other nominees were named for the Southern District. They are:
Judge Mary Kay Vyskocil, a bankruptcy judge there
Lewis Liman, an attorney at Cleary Gottlieb in New York City
John Sinatra, Jr., an attorney from Hodgson Russ in Buffalo, was nominated for the Western District.
Other States
In addition to the New York nominations, Trump named district judges for Alabama, Pennsylvania and the U.S. Ninth Circuit Court of Appeals.
Corey Maze, solicitor general for Alabama, was tapped for the Northern District there. Joshua Wolson, a Philadelphia lawyer, was nominated for the Eastern District in his state.
For the Ninth Circuit spot, Trump chose Ryan Nelson, who is general counsel for a multi-level marketing company. The president previously chose him for a position in the Department of the Interior, but withdrew that nomination and named him for the appeals court.
The new nominations represent a continuing pattern for Trump, who mostly has named caucasian males to the federal bench. Of his first 87 nominees, one was African American and one was Hispanic
Related Resources:
Content For You