6th Cir Adopts 'Arm of the State' Test in Whistleblower Suit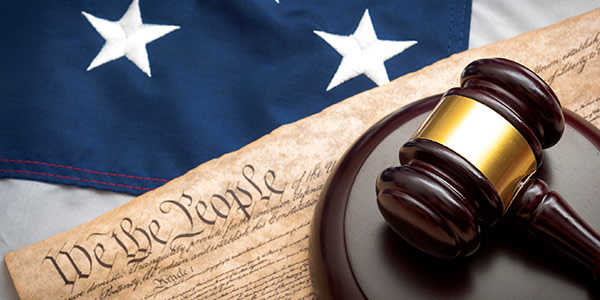 Wayne State University is not a 'person' for purposes of the False Claims Act, which imposes liability on individuals and businesses who defraud the federal government. Further, the school is entitled to sovereign immunity, and protected from FCA whistleblower lawsuits, as an "arm of the state" under the Eleventh Amendment.
Those are the holdings of a recent Sixth Circuit opinion which adopted the "arm of the state" test for FCA claims -- and tossed a Wayne State assistant professor's whistleblower suit in the process.
Accusations of Corruption at Wayne State University
In 2011, Dr. Christian Kreipke, an assistant professor at Wayne State University, began auditing WSU's federal research grants. He eventually came to the conclusion that WSU was using a "fraudulent scheme" to increase federal grant funding. In essence, Kreipke thought that WSU was padding its bills by inflating costs, inflating reported researcher salaries, and inflating the amount of time allocated to grants.
Kreipke filed a qui tam action, alleging violations of the False Claims Act. When the federal government declined to intervene, the complaint was unsealed and WSU's President denounced the accusations, and Kreipke, in the Detroit Free Press.
Sixth Adopts "Arm of the State" Test
The university argued that it was immune to suits under the False Claims Act, and both the district court and Sixth Circuit agreed. The False Claims Act imposes liability on "any person" who violates it, but does not define person. The Supreme Court, however, has ruled that the FCA doesn't extend to states and state agencies.
Thus, the test for FCA claims against public entities, according to the Sixth Circuit, is whether or not a defendant is an "arm of the state" entitled to sovereign immunity under the Eleventh Amendment. The "arm of the state" test is four fold.
An entity is an arm of the state if:
the state is liable for a judgment against the entity;
the degree of state control over the entity;
whether state or local officials appoint the entity's board members; and
whether the entities functions fall within "the traditional purview" of state or local governments.
Under Michigan law, any judgment against WSU would be paid from the state's tax returns, according to the Sixth. This first factor is the "foremost factor;" the one that outweighed the limited control the state actually had over WSU and supported a finding that in WSU's favor.
The Sixth's adoption of the "arm of the state" test brings more uniformity to FCA caselaw across the circuits. In addition to the Sixth, the Fourth, Fifth, Ninth, Tenth, and Eleventh Circuits have all adopted the same test for FCA suits against government entities.
Related Resources:
Content For You