6th Circuit Affirms Tribal Version of 'State's Interest' Test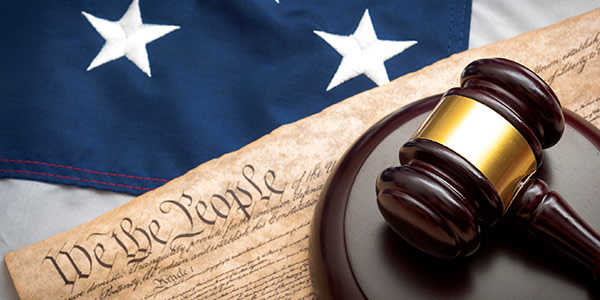 In a rather interesting jurisdiction case, the Court of Appeals for the Sixth Circuit reversed a lower court's decision which held that a tribe did not have jurisdiction over a member's off-reservation criminal conduct. The circuit rule that the tribe essentially held criminal jurisdiction over the defendant inasmuch as it was needed to protect the tribe's self-governance and internal relations.
The case represents a refreshing dip into civil procedure by breaking away from federal and state courts, and into the world of Native American law.
Little River Band of Ottawa Indians
This criminal case involved a member of the Little River Band of Ottawa Indians ("Band") who one night attended a meeting of tribal elders at the tribe's Community Center. The center was across the street and off the reservation. On July 5, 2005, Norbert Kelsey, a member of the Band and also then a member of Band's nine member Tribal Council, sexually accosted Heidi Foster, an employee of the Band's Medical Clinic.
Tribal Court on Sexual Assault Charges
The Band charged Kelsey with sexual assault and harassment under the tribe's own internal criminal laws. Kelsey appealed the tribal trial court's ruling on the grounds of the equivalent of in personam jurisdiction. He argued that since the allegedly criminal activity took place off the reservation, the Band had no jurisdiction over him and sued for habeas relief. The Tribal Court of Appeals affirmed the Band's court and declared that the Tribal Constitution required extending jurisdiction to tribal members' off-reservation conduct (not unlike the "state's interest" balancing test).
Tribes' Place Within These States
The Sixth Circuit explained that although the Indian Tribes -- or nations -- pre-existed the founding of this country and are not protected by the Constitution, it is understood that the tribes do not possess "the full attributes of sovereignty."
That said, existing tribal autonomy will be respected, said the circuit, if and until Congress acts. Operating under this policy rubric, the court found that Congress ought only fill in criminal procedural gaps where tribal powers were either "presumed absent or inadequate." Otherwise, it was surely not the intent of Congress to "undermine Indian self-government." Thus, the Band maintained criminal jurisdiction over Kelsey because neither its own Constitution nor the U.S. Constitution specifically divested the Band of its personal jurisdiction powers in haling Kelsey into court.
Civil Procedure, Tribal Style
The circuit's decision almost has smatterings of constitutional law doctrines as of "independent and adequate," as well as Erie. This area of law is rather bare and sparse and makes an otherwise dry subject that much more engaging.
Related Resources:
Content For You