A Tale of Two Marks: Maker's Mark and the Red Wax Trademark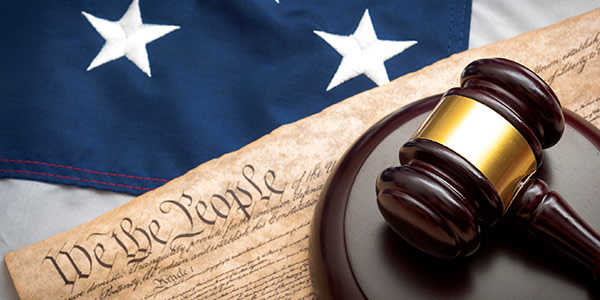 It was the best of times and the worst of times for Maker's Mark attorney Edward Colbert last week as he argued that the Sixth Circuit Court of Appeals should uphold a 2010 district court order giving the bourbon brand exclusive use of the dripping red wax seal for which its bottles have become known.
Defendant-Appellant Diageo introduced Jose Cuervo Reserva tequila bottles with similar red wax seals into the North American liquor market in 2001, prompting Maker's Mark to file a trademark infringement lawsuit. Diageo's attorneys have argued that the red wax seal would not cause consumers to confuse their tequila with Beam's bourbon because -- really -- who could ever confuse tequila and bourbon?
That argument did not seem to persuade the panel.
Judge Karen Nelson Moore questioned if it would be "a logical assumption that the same company made the two products because of the red wax seal" after examining both bottles. When Michael Aschen, Cuervo's attorney, claimed that the only similarity between the two bottles was the red wax seal, Judge Boyce Martin responded "They're both dark. Don't they look alike? Maker's Mark is not cheap," reports The Washington Post.
(Sidebar: 750 mL of Maker's Mark Bourbon is about $22, while the same volume of Jose Cuervo Reserva is about $150; no one is confusing these products.)
Possible confusion aside, Maker's Mark is determined to preserve its red wax trademark.
Colbert argued to the Sixth Circuit Court of Appeals that Cuervo does not need to use the red wax seal because the seal is all flash and no function. Colbert argued, "What they have here is a competitive desire to use the wax, not a competitive need to use wax," reports the AP.
While the Sixth Circuit Court of Appeals decides this matter, perhaps Colbert's brother, fake newsman Stephen Colbert, can weigh in with a "word" on trademark infringement lawsuits. (Yes, we're giving in with a "tip of the hat" to Stephen, but, before you "wag your finger," we -- unlike most media outlets and the Sixth Circuit -- waited until the end of the post to highlight The Colbert Report connection.)
Related Resources:
Content For You