Kentucky Courthouse Display of Ten Commandments Rejected; Plus Criminal Matters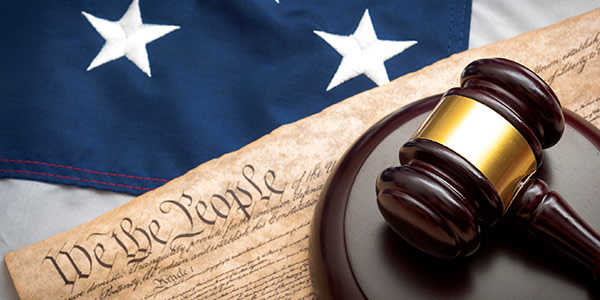 In US v. Hinojosa, No. 08-1393, the Sixth Circuit faced a challenge to a conviction of defendant for child pornography related crimes. In affirming the conviction, the court held that, considering the totality of the circumstances, the district court did not clearly err in finding that defendant's then-wife consented to officers' continued entry into the residence. Furthermore, the court concluded that defendant's pre-Miranda statements were properly included in an affidavit as the initial interrogation did not present a custodial environment such that Miranda warnings were required prior to questioning. Also, the court held that defendant's post-arrest statements were properly included in the affidavit as the officers immediately advised defendant of his Miranda rights and defendant does not argue that his waiver was involuntary or coerced. Lastly, the court held that the officers' plain-view observations were properly included in the affidavit and the affidavit was supported by probable cause.
In US v. Bridgewater, No. 09-5303, the court faced a challenge to the district court's denial of defendant's motion for a sentence modification pursuant to 18 U.S.C. section 3582(c)(2). In affirming the judgment, the court held that defendant is not eligible for a reduction based on Amendment 706 because the district court selected a sentence based on the career-offender Guideline, and Amendment 706 has no effect on the ultimate sentencing range imposed.
Am. Civil Liberties Union of Kentucky v. McCreary County, No. 08-6069, concerned a highly publicized case involving the display of framed copies of the Ten Commandments in Kentucky county courthouses. In affirming the judgment of the district court, inter alia, declaring the displays unconstitutional and enjoining defendants, the court held that the district court erred in declining to enter a permanent injunction against defendants in its September 28, 2007 order after finding that defendants had violated the Establishment Clause, but the court rectified that error by properly enjoining defendants from posting the displays in an August 4, 2008 order, as the fact that defendants seek to minimize the residue of religious purpose does not mean that plaintiffs do not suffer continuing irreparable injury so long as the display remains on the walls of the county courthouses.
The court went onto hold that, regardless of whether plaintiffs' motion should have been classified under Rule 59(e) or Rule 54(b), the district court did not err in reconsidering its earlier decision and determining that plaintiffs were entitled to a permanent injunction. Lastly, because the district court entered judgment in the same decision that it construed defendants' renewed motion for summary judgment as one for relief from judgment under Rule 60(b), the court held that it was reasonable for the district court to construe the entry of judgment as coming before the conversion of defendants' motion.
Related Resources:
Content For You