Fifty Shades of Appeals: What is Sufficient Evidence of Extortion?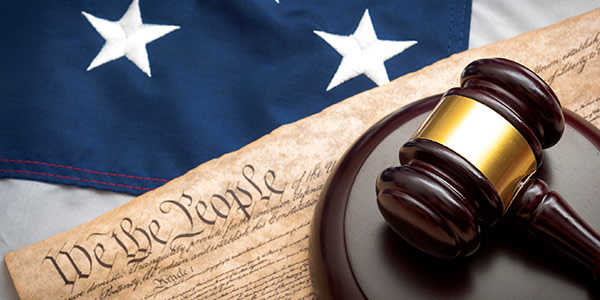 Since people can't seem to get enough of Fifty Shades of Grey these days, we're treating you this week with the closest things the appellate courts have to offer in the way of erotic thrillers: the sex tape scandal.
Take a journey with us through the world of a forbidden relationship that finds its way to the Sixth Circuit Court of Appeals.
Frank Nali began a 10-year affair with a married woman in the 90s. Over the course of their relationship. Nali videotaped their … more intimate moments, without her consent.
Three years into the relationship, the woman found tapes on Nali's dresser labeled with women's names. One of them had her name. She confronted Nali about the tape, and he admitted that he filmed their sexual acts. After an argument about the tapes, she thought the tapes were destroyed. She was wrong.
Over the next few years, the women tried to break off the relationship several times. Each time, Nali threatened to reveal the affair and the videotapes to her husband.
She finally ended the affair with Nali after she divorced her husband. The breakup wasn't exactly amicable. Nali began leaving threatening phone messages, (which she kept), and eventually sent the home videos to the woman's family members. The woman turned the evidence over to the cops, and Nali was charged with extortion.
A jury convicted Nali on one count of extortion under a Michigan statute that prohibits malicious threats with intent "to compel the person so threatened to do or refrain from doing any act against his will, shall be guilty of a felony."
Nali filed a federal habeas corpus appeal, arguing that there was insufficient evidence to support his extortion conviction and that the Michigan Court of Appeals unreasonably applied federal law, as established in Jackson v. Virginia, in concluding that there was sufficient evidence.
The district court found that the evidence at trial was insufficient to support Frank Nali's conviction and granted his petition for an unconditional writ of habeas corpus. The Sixth Circuit Court of Appeals disagreed, and reinstated the conviction.
The Supreme Court held in Jackson that in determining whether the evidence was sufficient, "the relevant question is whether … any rational trier of fact could have found the essential elements of the crime beyond a reasonable doubt."
Here, the state presented sufficient evidence at trial to support the jury's finding that Nali tried to compel the women to continue their relationship by maliciously threatening to expose the relationship in messages her left for her. Contrary to Nali's assertions, the statute does not require a showing that the victim was actually coerced or intimidated by the threats.
Remember, dear readers:
Never get frisky in front of a camera unless you are o.k. with being taped.
Threats to expose a lover can be sufficient evidence of extortion.
And … scene.
Related Resources:
Content For You