It Turns Out You Can Forfeit Assets You Don't Have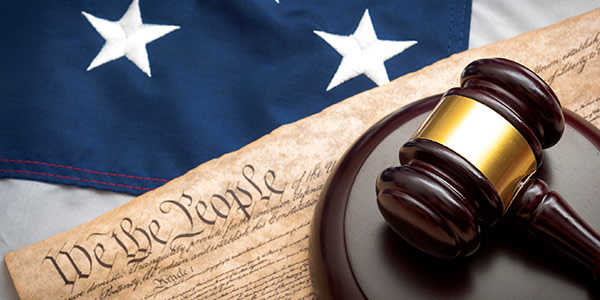 Erica Lynn Hampton committed wire and access device fraud. What that entailed exactly, isn't particularly important. What is important is her plea deal.
Hampton pled guilty to two counts in exchange for dropping the remaining dozen or so, and agreed to forfeit assets in the amount of $69,540.01. She was also sentenced to 18 months imprisonment, followed by two years of supervised release.
Simple enough, right? One small problem: she is (and was at the time of sentencing) broke.
A Penny Saved or Spent, is a Penny Forfeited
She argues that the district court overstepped its bounds, and committed plain error (she didn't object to the plea deal, after all), when it imposed a personal money judgment in equal to the restitution amount, which far exceeded her assets.
But, as our wise friends in the Ninth Circuit once said, "Congress sought to punish equally the thief who carefully saves his stolen loot and the thief who spends the loot on 'wine, women, and song.'"
Or, in the shockingly less flowery words of the First Circuit:
First, criminal forfeiture is a sanction against the individual defendant rather than a judgment against the property itself. Because the sanction "follows the defendant as part of the penalty," the government need not prove that the defendant actually has the forfeited proceeds in his possession at the time of conviction. Second, permitting a money judgment, as part of a forfeiture order, prevents a [defendant] from ridding himself of his ill-gotten gains to avoid the forfeiture sanction.
As for the means of forfeiture, personal money judgment rather than attachment of specific (and non-existent) assets, though the statute at play in this case doesn't explicitly provide for personal money judgment, the Federal Rules of Criminal Procedure impliedly recognize such a remedy. ("If the government seeks a personal money judgment, the court must determine the amount of money that the defendant will be ordered to pay.")
Besides, Everyone Knows You're Wrong
How obvious is the notion that a plea deal agreed to, is a plea deal enforced? Or the notion that you're on the hook for what you stole (especially when you agreed to those terms in the plea deal)?
The court notes that at least six circuits, including (deep breath) the Eighth, Third, Second, First, Ninth, Seventh, and now Sixth, have all come to the same conclusion: a court can order forfeiture, even when the defendant lacks those assets at the time of the order. Circuit split? Not this time. Our guess is that the Sixth Circuit only published this very brief, and very obvious opinion to stave off any similarly ridiculous claims in the future.
Related Resources:
Content For You