Michigan Gay Marriages Stayed Pending Appeal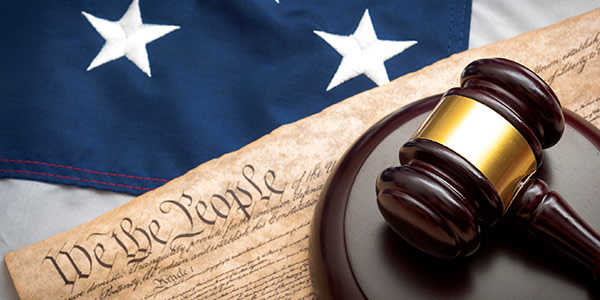 Late last week, a district court in Michigan held that the state's constitutional provision and implementing laws the defined marriage as "the union of one man and one woman" violated the Equal Protection Clause of the Fourteenth Amendment. In making such a holding, that court joined countless other courts across the nation, but unlike many of those courts, the district court denied the state's request for a stay pending appeal.
The Sixth Circuit granted an emergency stay (after a few hundred marriage licenses were handed out to same-sex couples), and yesterday afternoon, continue the stay until the circuit court could hear the appeal.
Majority Looks to SCOTUS's Utah Stay
The majority first cited this four-pronged test for injunctive relief (which we're all familiar with by now):
whether the defendant has a strong or substantial likelihood of success on the merits;
whether the defendant will suffer irreparable harm if the district court proceedings are not stayed
whether staying the district court proceedings will substantially injure other interested parties, and
where the public interest lies.
The two judges then took the Cliffs Notes approach to analysis:
"In this case, these factors balance no differently than they did in Kitchen v. Herbert. Kitchen involved a challenge to 'provisions in the Utah Code and Utah Constitution that prohibited same-sex marriage.' [citation]. Like the decision below, the Kitchen court's order enjoined Utah from enforcing laws that prohibit same-sex marriage. [citation] And like the stay requested by Michigan before this court, the Supreme Court's order delayed the applicability of the Kitchen court's order pending resolution by the Tenth Circuit."
This is the "uh, dude, we don't need to analyze four factors -- SCOTUS totally did this same case like two weeks ago" approach. The majority also cited a handful of district courts in Oklahoma, Virginia, Texas, and Kentucky that all granted stays in similar cases with similar issues and holdings.
Dissent Dissents
Bothered by the shortcut? So was Judge Helene White, who agreed that the four-factor test applied, yet was irked by the reliance on a Supreme Court order that itself contained no analysis.
"Although the Supreme Court stayed the permanent injunction issued by the Utah District Court in Kitchen v. Herbert pending final disposition by the Tenth Circuit, [citation] it did so without a statement of reasons, and therefore the order provides little guidance," she wrote. "I would therefore apply the traditional four-factor test, which leads me to conclude that a stay is not warranted."
Ironically, despite being irked over the Supreme Court and panel majority's failure to analyze, she too neglected to show her work on the four-factor test.
Related Resources:
Content For You