Prison Guards' Overtime Suit Dismissed, Despite Novel Arguments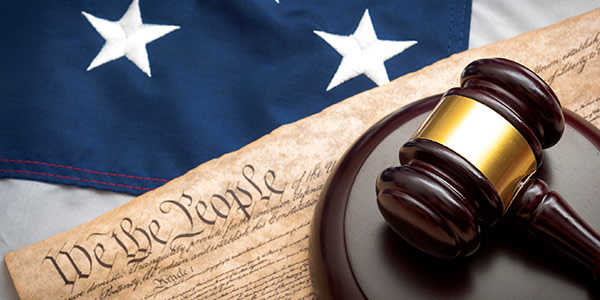 The Sixth Circuit today batted away a labor suit brought by the Michigan Corrections Organization, a union of prison correction officers, against the Michigan Department of Corrections.
The federal appeals court had no trouble affirming the district court's dismissal for absence of a cognizable federal claim. It took the time, however, to address, and dismiss, some of the plaintiffs' more novel theories of relief.
It's a Bold Move, Cotton. Let's See If It Pays Off.
Several corrections officers claimed that they should be compensated for pre- and post-shift activities, like punching in and walking to their assigned locations. The State of Michigan moved to dismiss on sovereign immunity grounds. With the claim for overtime under the Fair Labor Standards Act out of the way, the federal court dismissed the case, finding only state law claims remained.
On appeal, the corrections officers tried a bit of novel reasoning: that the rights afforded by federal statute are "fundamental rights" protected by the Fourteenth Amendment's Privileges or Immunities Clause.
This is a potential end-run around sovereign immunity because, even though the Commerce Clause of the Constitution doesn't allow Congress to chip away at state sovereign immunity, the Supreme Court has held that Section 5 of the Fourteenth Amendment can override sovereign immunity to remedy violations of that amendment.
Great idea, but the court's not buying it. For one thing, the plaintiffs' reasoning would pretty much destroy the tenuous balance between state and federal authority. "Why worry about power under the Commerce Clause if FLSA violations always amount to privileges-or-immunities violations?" the court asked.
There's also the little problem of the Slaughter-House Cases, which nuked the privileges or immunities clause out of existence. In the crater that remains, only "fundamental rights" get constitutional protection, and given that the FLSA was passed in 1938, wage-and-hour protections don't seem all that fundamental, the court said.
The Supremacy Clause Isn't a Source of Rights
The plaintiffs then tried to stay in federal court under Ex parte Young. The rule from that 1908 case holds that, because a state actor isn't acting in his official capacity when he does something that violates the federal Constitution or federal law, he can be sued for injunctive relief. Consequently, a court can prevent a state official from enforcing an unconstitutional law.
The Sixth Circuit said that Ex parte Young wasn't applicable because it doesn't establish a doctrine for granting injunctive relief by itself. The underlying claim still has to permit a private right of action in order for the plaintiff to be in court in the first place. The FLSA doesn't allow a private right of action. "No private right of action means no underlying lawsuit. No underlying lawsuit means no jurisdiction. And no jurisdiction means no declaratory relief."
Nice try with the lawyering, though.
Related Resources:
Content For You