The Curious Marijuana Case of USA v. Gerald and Jeremy Duval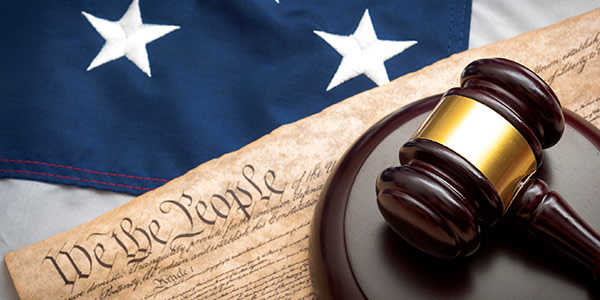 What kind of legal curiosities can arise when state and federal law conflict on the legality of cultivating medical marijuana?
Try this one: a marijuana-cultivating family in Michigan, which complied with state law regarding growing marijuana as caretakers (as for their sales... we'll get to that), was prosecuted in federal court using evidence obtained from a state court-issued warrant that was arguably invalid under state law.
Got all that?
Family Business
Let's get the dirt out of the way. Gerald Duval Jr., the patriarch of the family, is terminally ill. It is estimated that his imprisonment will cost more than $1 million before he dies in a prison cell.
If that makes you sympathetic, he is also a convicted felon. The U.S. Attorney's office that handled the case told The Huffington Post that Duval has a prior conviction for cocaine conspiracy and that the family's ledger showed $300,000 in sales to non-patients.
Those are the juicy details for both sides. They also bear little, if any relevance to the law.
State Warrant, Federal Probable Cause
This is the key issue.
A deputy, wishing to avoid the complicated procedures that would have been necessary to gain a federal warrant, went to the state court instead. In the process, he omitted information, including that OMNI (the local police's anti-drug team) had visited the family farm and advised them on how to comply with the law. The family followed OMNI's suggestions.
That deputy wasn't part of the team that visited the farm, but he was friends with one of those who did. Multiple people testified that the deputy provided the actual advice on how to make the farm legal.
Controlling state case law states that "if the police do have clear and uncontroverted evidence that a person is in full compliance with the [Michigan Medical Marihuana Act], this evidence must be included as part of the affidavit because such a situation would not justify the issuance of a warrant."
In short, the warrant was arguably invalid in state court. The district court refused to suppress the evidence because probable cause was supported by federal law.
The appellants' brief cites a Ninth Circuit case with similar facts, where a state court warrant led to the seizure of $186,416 from a marijuana dispensary under federal law. The Ninth Circuit found that the search and seizure, under an invalid state court-issued warrant, was a Fourth Amendment violation, even if the dispensary was violating federal law.
Oral arguments were heard late last week and are available on the Sixth Circuit's website. When the opinion is handed down, we'll have the details.
Related Resources:
Content For You