7 More #LawTwitter Accounts That'll Make You Laugh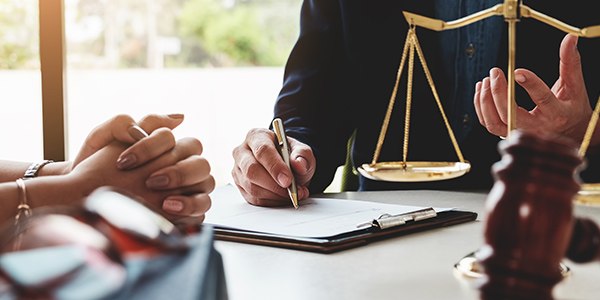 While there is quite a bit of serious discussion that happens on #LawTwitter and #AppellateTwitter, there's also quite a bit of joking around. And for lawyers, getting a good laugh a few times a day can really help keep moral high.
If you're on Twitter, you probably already follow some of the biggest names in #LawTwitter, like the Florida Bar Association or Popehat.
We've already covered our favorite seven funny #LawyerTwitter accounts to follow, but there are many, many more wonderful accounts. Below you'll find seven more of our favorites.
Reddit Legal Advice
[TX] Would lethal force be justified to stop someone from stealing your dog? (self.legaladviceofftopic)

-- r/LegalAdvice.txt (@legaladvice_txt) October 9, 2018
BigLawFail
Billing Efficiency pic.twitter.com/ubv4N9OVEi

-- BigLawFail (@BigLawFail) October 5, 2018
Boozy Barrister
BRB, going to replace all the M&M's in the waiting room with Reese's Pieces.

-- BoozyBarrister (@BoozyBarrister) September 25, 2018
Rule Haiku
Fed R. Crim. P. 34

No jurisdiction

Over charged offense, move for

Arrested judgment#LawTwitter pic.twitter.com/BzACS0dcJU

-- Rule Haiku (@RuleHaiku) October 2, 2018
LOLSCOTUS
Reading oral arguments 2 understand laugh lines is a great way 2 engage #SCOTUS cases. If you agree, follow @LOLSCOTUS & tell ur firends.

-- LOL SCOTUS (@LOLSCOTUS) December 9, 2015
BadLegalLLP
A law firm is a lot like a family:

Hierarchical, mistrustful, and lots of people who don't speak to each other.

-- Bad Legal LLP (@BadLegalLLP) October 3, 2018
LawyerCat*
I was asked to represent someone today who just fired their fifth lawyer in a row. I politely declined. pic.twitter.com/x9DtmHWe9Y

-- Lawyer Cat* (@LawyerCat_) October 5, 2018
Related Resources:
Content For You