New Law on Pro Bono for Domestic Violence Victims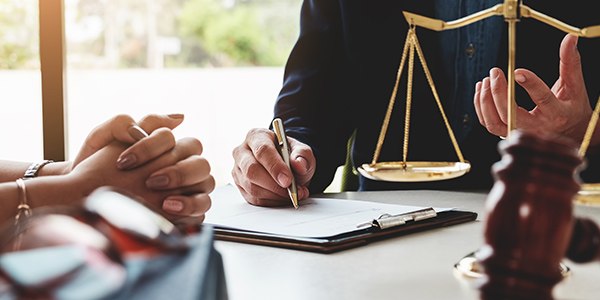 You know that little voice inside that tells you to do pro bono work?
Oh, you don't hear that voice? Then listen to this: a new law says federal courts must promote pro bono legal services for domestic violence victims.
It's a challenge for busy lawyers to do pro bono. It's a little easier, however, if you have that little voice or a little heart.
Empower and Represent
The Pro Bono Work to Empower and Represent Act of 2018, known as the POWER Act, mandates that federal courts annually hold events with domestic violence support organizations. You can thank Sen. Dan Sullivan for co-sponsoring the legislation.
The American Bar Association is all over it, too. Bob Carlson, president of the 400,000-member organization, applauded the new law.
"The American Bar Association has long promoted access to justice for victims of domestic and sexual violence and urges every lawyer to provide legal services to those who have a limited ability to pay," he said.
The POWER Act is ramping up, giving volunteers some time to figure out how to get involved. It's also just in time for ABA Bro Bono Week, go figure.
Pro Bono Week
Basically, there is no way to escape the call to do pro bono. So here are some ways to do it without losing money:
Be a weekend warrior
Take the tax deductions
Build your resume and firm profile
Take 'pro bono' cases with contingency fees
Alright, so the last bullet point isn't exactly pro bono. It's pro-business, but business also deserves a little voice.
Have an open position at your law firm? Post the job for free on Indeed, or search local candidate resumes.
Related Resources:
FindLaw has an affiliate relationship with Indeed, earning a small amount of money each time someone uses Indeed's services via FindLaw. FindLaw receives no compensation in exchange for editorial coverage.
Content For You