Proposed Bar Opinion: Your Blog May Be an 'Attorney Communication'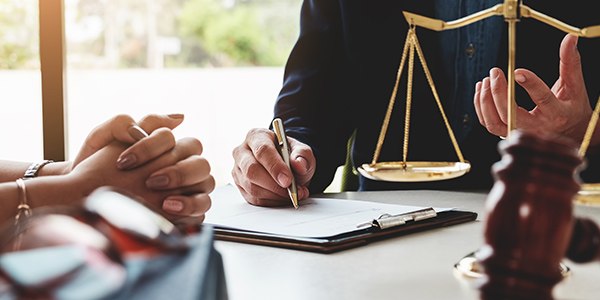 Well, this one hits close to home. At the end of last year, the State Bar of California proposed a formal ethics opinion on attorney blogging. We here at FindLaw's Strategist are all in favor of attorney blogs (well, when they're good, anyway), but the California opinion raises a few issues that blogging lawyers will want to consider.
Public comment on the proposed opinion is being solicited until March 23, 2015. So why does the State Bar want to harsh our mellow, man?
Hypothetically Speaking
The formal opinion posts four scenarios:
In Scenario A, an attorney at a small firm boasts in a blog post about recent victories in criminal defense.
In Scenario B, an attorney for a big firm blogs about issues relevant to potential clients.
In Scenario C, a solo practitioner writes short articles about family law on a separate blog, ending each post with an admonition for readers to contact him to learn more.
In Scenario D, an attorney maintains a blog about his favorite jazz musicians; the only mention that he's an attorney is a link to his attorney website.
The question is whether, in each scenario, the blogs can be regulated as "attorney communications." Blogging sometimes blurs the line between journalism and advertising, so the State Bar of California would apply a familiar-three part test to determine whether a blog falls within the scope of the state Rules of Professional Conduct.
We can all agree that even the jazz blog was "made by ... a California attorney," but prongs two and three of the test are a little stickier. Do the blogs "concern the attorney's availability for professional employment," and are they "directed to a former, present, or prospective client"?
Posts containing statements like "call for a free consultation," or even something as innocuous as "check out my website" are statements of the attorney's availability, according to the proposed opinion. In fact, even biographical information, a resume, and contact information constitute an implication that an attorney is available for work. (So if you want to avoid the ethics committee, don't let anyone know where you live.)
But Will It Blend?
With all that in mind, the lawyer in Scenario A has problems if his boasting can be construed as implying those results are typical. Even general statements about the justice system that are "far more self-promotional than analytical" can qualify. The law firm website blog in Scenario B is just as much an "attorney communication" as the rest of the website. Attorney C would've been fine if he'd just avoided the closing admonition to contact him. Thankfully for sanity, attorney D is just fine blogging about something entirely different -- as long as he doesn't invite people to ask him legal questions.
Really, this proposed opinion doesn't tell us anything we in California didn't already know: For example, the fact that listing biographical information on a website is equal to soliciting business has been the rule, for better or worse, since 2001. It seems reasonable that every page on a law firm's website can be regulated as attorney communication. At the outside, we know that a bare hyperlink to an attorney's website doesn't automatically transform a blog into attorney communication, but beyond that, the State Bar of California seems pretty ready to conclude that anything an attorney writes with any statement that's remotely (or even not so remotely) close to a solicitation is attorney communication. (No word yet on the implications of using a scraper to re-post content from other attorneys' blogs.)
Related Resources:
Content For You