Should Shawn Holley Sue Lindsay Lohan for Unpaid Legal Fees?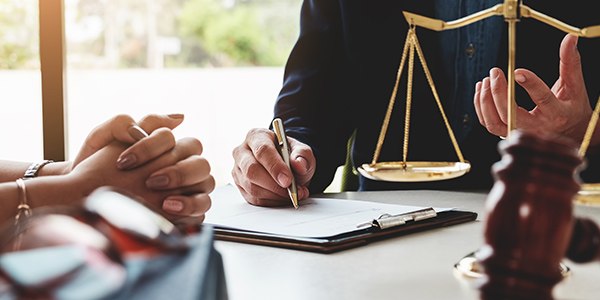 Pop quiz. You're Lindsay Lohan. Your attorney, Shawn Holley, has spent years helping you avoid significant jail time. You repay her by:
(a) Giving her a necklace, which you may or may not have purchased.

(b) Agreeing to not drive/wreck her car.

(c) Punching a psychic in the face.

(d) Firing her. Before you pay the $300,000 in legal fees you owe.
Believe it, or not, the answer is D.
According to the New York Post, everyone's favorite "Mean Girl" fired Holley this week, when she was literally on her way to court to try to make a plea deal for lockdown rehab for Lohan. The actress is being prosecuted for allegedly lying to cops after her June car crash.
Lohan owes Holley more than $300,000 in legal fees, according to Radar Online.
So should Holley sue LiLo? Maybe.
Much like lawyers don't like being left holding the bill, clients don't like being sued. But clients still have a recourse: They can countersue for malpractice.
The courts aren't stupid. Judges know that many malpractice counterclaims lack merit. Common sense, however, does not stop delinquent bill-payers from using the claim as a bargaining chip in a settlement offer.
While conventional wisdom suggests that a lawyer shouldn't sue her client for unpaid fees because she doesn't want to risk a retaliatory malpractice claim, Holley might choose to roll the dice. As the Post notes, Shawn Holley is a "legal-eagle who's miraculously kept Lohan from serving serious jail time all these years," so it seems unlikely that Lohan could raise legitimate questions about her legal representation.
Follow us on Google+ by clicking here.
Related Resources:
Content For You