The Court Won't Reinstate Your License. Can You Sue?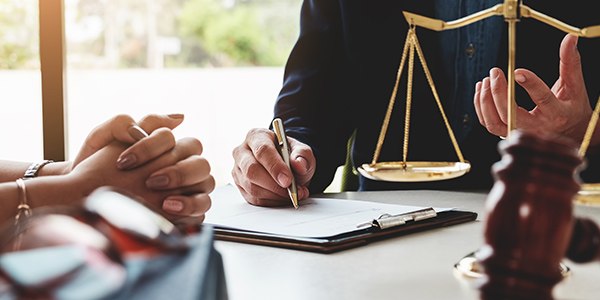 If you ever lose your law license, it would be reasonable to fight like hell to get it back.
It is, after all, how you support yourself.
But this week, we're reminded that a lawsuit demanding damages for a lost license is probably not the best idea.
The Tenth Circuit Court of Appeals disbarred David Smith in 1996. In reciprocal disciplinary proceedings, the federal district court and the Colorado Supreme Court also disbarred him. In 2007, the Tenth Circuit reinstated Smith. Based on that reinstatement, Smith sought to be reinstated to the federal district court. He request was denied because he remained disbarred by the Colorado Supreme Court.
When the district court and the Tenth Circuit wouldn't bow to his pleas for reinstatement, Smith became litigious. He sued the government under the Tucker Act for violating his Fifth and Fourteenth Amendment rights, and for effecting a judicial taking.
He suggests that the courts took his career. And that it was worth $5 million. The courts disagreed.
The Court of Federal Claims granted the government's motion to dismiss for lack of jurisdiction. The Federal Circuit Court of Appeals affirmed that ruling last week based on lack of jurisdiction and the statute of limitations.
Lack of Jurisdiction
A cognizable claim under the Tucker Act must be for money damages against the U.S., and the substantive law must be money-mandating. The Tucker Act itself, however, does not create a substantive right enforceable against the U.S.; instead, the plaintiff must identify a separate contract, regulation, statute, or constitutional provision that provides for money damages. Smith didn't present a due process or equal protection claim.
The Due Process clauses of the Fifth and Fourteenth Amendments do not mandate the payment of money, so they do not provide a cause of action under the Tucker Act. Furthermore, the Fourteenth Amendment's Equal Protection Clause doesn't mandate the payment of money. Thus the Court of Federal Claims lacked jurisdiction.
Statute of Limitations
Smith argued that disbarment constituted a judicial taking based on the Supreme Court's 2010 ruling in Stop the Beach Renourishment, Inc. v. Florida DEP, and appealed the Court of Federal Claims' ruling that it was time-barred. He thought he could pursue the claim because his cause of action originated with Stop the Beach.
The appellate panel disagreed, finding that the theory of judicial takings existed prior to 2010; the Court merely applied the law in Stop the Beach." Because Smith's claims -- if even valid -- began to toll with each disbarment order back in the 90s, his 2010 lawsuit was time-barred by the six-year statute of limitations.
The Federal Circuit expressed doubt as to whether Smith's licenses qualified as property under the Fifth Amendment, but the statute of limitations made the inquiry pointless. If you have to assert a similar "disbarment = taking" argument, be sure that your claim isn't time-barred.
Related Resources:
Content For You