AIA Barrier Unlikely: Expect an Individual Mandate Ruling in 2012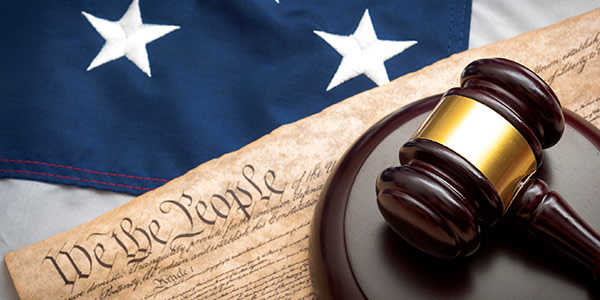 Today's the day that most Court-watchers have been anticipating since President Obama signed the Affordable Care Act into law two years ago: The beginning of the healthcare law oral arguments.
It's been a long road to the Supreme Court, one that's weaved through six federal appellate courts and countless hours of cable news broadcasts. Now that we're finally here, the biggest news out of First Street today is that the justices seem unlikely to rule that the Anti-Injunction Act precludes a decision on the Obama healthcare law.
Considering that the Court took up the AIA issue sua sponte, this development is significant.
After appointing Covington & Burling super-litigator Robert Long to argue why the Court shouldn't rule on the healthcare law until 2014, The Wall Street Journal reports that the justices "generally showed little sympathy for the Long's position."
Tomorrow, the Court will move on to the individual mandate -- the most controversial aspect of the healthcare law. After today's arguments, we feel confident that the individual mandate arguments will not be in vain. The Court will most likely rule on the constitutionality of the law this summer.
Speaking of rulings, there were two more Supreme Court decisions this morning. They are:
Credit Suisse Securities v. Simmonds, holding that normal equitable tolling principles apply to the statute of limitations for lawsuits under §16 of the Securities Exchange Act. While the Court reversed the Ninth Circuit Court of Appeals decision that the two-year time statute of limitations for filing a suit under the Act is tolled until a §16(a) statement is filed, the Court was split on the issue of whether the two-year period can be extended at all. Justice Scalia wrote the 8-0 opinion. Chief Justice Roberts did not participate in the case.
M.B.Z. v. Clinton, holding that the political question doctrine does not bar judicial review of §214(d) of the Foreign Relations Authorization Act, which permits the parent or guardian of a child born in Jerusalem to request that the child's place of birth be listed as "Israel" on a consular report of birth abroad and on his passport.
The Court also granted certiorari in Florida v. Harris for the October 2012 term. In that case, the Court will decide whether an alert from a police dog certified to detect illegal contraband is sufficient to establish probable cause for a vehicle search.
That's all for today, but we'll be back tomorrow with more coverage on individual mandate arguments. Make sure you keep up with the latest and greatest from First Street by adding FindLaw's Supreme Court Blog to your RSS feed.
Related Resources:
Content For You