Certs Granted: Greece, NY Prayer Case, Four Others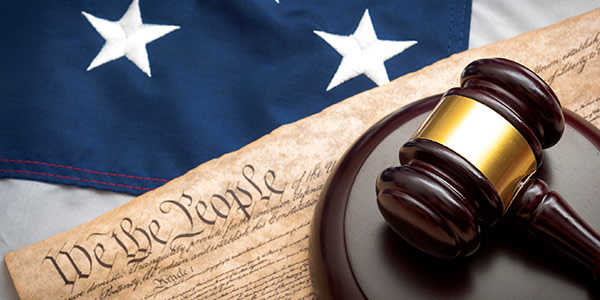 For the first time in thirty years, and despite recent opportunities to do so, the Supreme Court will address one of the touchiest of all subjects: prayer in public meetings.
Greece, New York begins its town meetings with an invocation. Though there is no official policy deciding who can open the meetings with a prayer, and despite the spot being open to all faiths, every single prayer from 1999 through 2007 was delivered by Christian clergy members. Not until two residents objected to the policy were other faiths included (though the town maintains that they had the right to do so earlier).
Though towns are free to open meetings with prayers, in the unique circumstances of this case, the Second Circuit held that a reasonable observer would believe that the town was aligning itself with Christian beliefs, in part because, over the many years of Christian exclusivity, the town took no steps to fight that impression.
Interestingly enough, the Supreme Court last year denied certiorari in a Fourth Circuit town prayer case, Joyner v. Forsyth, where the county curated an inclusive list of local religious leaders and invited them to lead invocations at the beginning of town meetings. The significant difference between the two situations seems to be the effort expended on inclusiveness. Greece, NY officials seemed to be willfully ignorant of the lack of religious diversity. The Forsyth County officials actively encouraged diverse participation.
Will that be the dividing line in Town of Greece v. Galloway, the Court's first legislative invocation case since 1983's Marsh v. Chambers?
Other Certiorari Petitions Granted:
Northwest, Inc. v. Ginsberg: A Ninth Circuit case that asks whether the Airline Deregulation Act preempts a common law contract cause of action for breach of implied covenant of good faith and fair dealing. (Frequent complainer angry about losing his frequent flyer miles.)
Lawson, et al., v. FMR LLC, et al.: Do the Sarbanes-Oxley whistle-blower protections extend to contractor employees? (Per Bloomberg, mutual funds don't have many actual employees -- they contract out most day-to-day work. If Sarbanes-Oxley doesn't apply, almost no employees are protected.)
Fernandez v. California: After Georgia v. Randolph, does a defendant have to be present, and objecting, to prevent police from searching with a co-tenant's consent, even if he had previously denied permission? (Guy refuses search before arrest. Cohabiting girlfriend then consents.)
Medtronic, Inc., v. Boston Scientific Corp., et al.: In declaratory judgment actions, does a licensee have to prove that their product did not infringe the patent? (Patent dispute about pacemakers.)
Related Resources:
Content For You