Hobby Lobby's Contraception Challenge Likely Headed to SCOTUS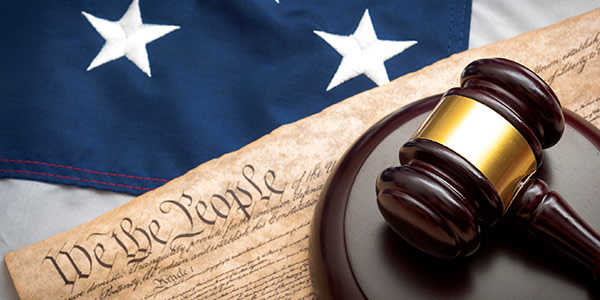 Though still subject to the whims of certiorari, it looks like the Hobby Lobby contraception case will finally be headed to the U.S. Supreme Court, reports SCOTUSblog.
For those who haven't followed the dozens of religious challenges the Affordable Care Act's (ACA) contraception mandate, Hobby Lobby has been one of the most vocal and litigious opponents to providing forms of birth control that conflict with the company's owners' religious beliefs. Due to the penalty provisions provided by the ACA, the craft store chain, faced over $1 million in fines per day had they chosen to deny their employees benefits that covered all FDA approved birth control methods, including the most controversial form of all: the morning after pill.
In late June, the Tenth Circuit found that for-profit corporations have standing to challenge the regulation, pursuant to the Free Exercise Clause, the Religious Freedom Restoration Act (RFRA), the corporate personhood as espoused in Citizens United v. FEC, and the preservation of one's Free Exercise rights when incorporating for profit, as held in United States v. Lee.
The Tenth Circuit also reversed the district court's denial of an injunction prohibiting enforcement of the ACA birth control mandate and remanded the case for reconsideration.
That reconsideration came on Friday, when the district court issued an injunction prohibiting enforcement of the ACA and its hefty penalties. The court acknowledged the importance of the government's interest in ensuring that all forms of contraception are available to employees, yet noted that most, ACA or not, are already available to them, unlike employees that work for entities exempted under the ACA's terms (which are provided with none).
That's a wordy, legal way of pointing out that even without the morning after pill, the health plans provide other options. The government's interest is essentially limited to one form of birth control.
Meanwhile, Hobby Lobby has its religious interests and millions of dollars in fines.
As for the public interest, the case involves two competing statues: the ACA and the RFRA. Both implicate rights recognized by the constitution, and this case raises new and substantial legal issues. Public interest in issuing the injunction, and preserving the status quo until the merits are addressed, is further demonstrated by the nationwide litigation against the birth control mandate.
The district court also reminded us, in a footnote, that a four judge plurality of the Tenth Circuit felt that the requirements for an injunction were met in this case.
As SCOTUSblog notes, the injunction won't go to the Tenth Circuit on appeal, as the injunction was already on remand from the Tenth. Instead, any appeal by the government would come within 90 days, and would go directly to the Supreme Court. Getting cert may not be a cinch -- SCOTUS has already denied an appeal in the case once before.
Related Resources:
Content For You