In a Rare Move, Supreme Court Postpones Oral Arguments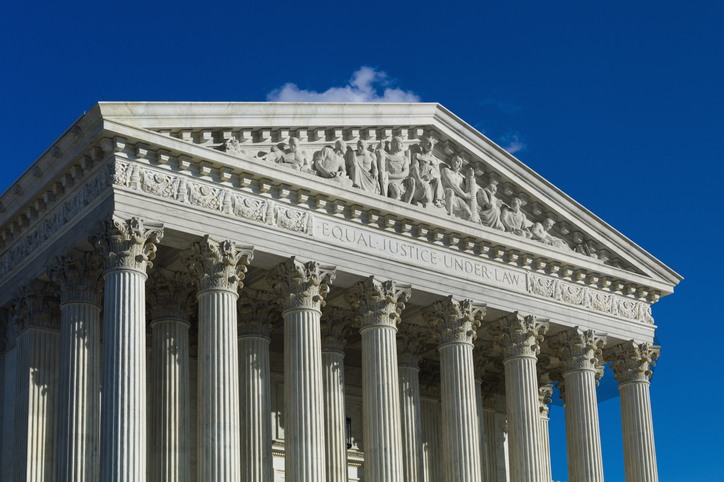 On Monday, March 16, the United States Supreme Court announced it would not be hearing upcoming oral arguments scheduled for late March and early April due to the novel coronavirus outbreak. For now, the delay is limited to cases upcoming in the next few weeks. There is no indication whether the current term will be extended. Filing deadlines have not been changed.
The Oral Arguments Delayed
The most notable of the delayed arguments is the consolidated Trump v. Mazars and Trump v. Vance, which involve separate attempts to get President Trump's tax returns for congressional and state attorney general investigations, respectively. The Supreme Court agreed to hear the cases this term as part of an agreement between the parties to resolve the questions on an accelerated timeline. President Trump lost both cases in federal appeals courts.
The Supreme Court's full calendar for the delayed oral arguments is here. Google v. Oracle, the long-running copyright infringement case potentially worth billions, will continue to have its resolution delayed. Also suspended is the Fourth Amendment case Torres v. Madrid and the consolidated First Amendment case Our Lady of Guadalupe School v. Morrissey-Berru, which will answer whether courts can resolve employment disputes for religious schools involving a religious functionary.
Work Still Continues
Like many, however, the justices will continue to work remotely as much as possible. The press release noted that justices may participate in the upcoming conference by telephone. Most justices are over 60, putting them in a higher risk group than other populations. The upcoming conference will determine new cases for their docket. Other employees will also be working remotely, according to the press release.
While the justices do sit apart from one another at oral argument, the precaution is not unexpected. While the Supreme Court typically remains in session even when other branches of government shut down, getting the judges together in close quarters, for example in conferences where they traditionally greet each other with handshakes, seems untenable amid the current outbreak. And while they would have had space between each other during oral argument, proceeding with caution for a more at-risk group is wise. A death, or even severe illness, among the justices now would be incredibly unsettling.
Not Unprecedented, but . . .
Last week the Supreme Court closed its doors to the public for an indefinite period. Washington, D.C., has declared a state of emergency. True to form, the press release announcing the suspension of oral arguments helpfully noted that it has previously closed its doors during yellow fever outbreaks in the 19th Century and the 1918 Spanish Influenza. While the Supreme Court continues to highlight precedent, and the 1918 outbreak most closely resembles the current reaction to COVID-19, the historical note is perhaps not that reassuring.
Related Resources
Content For You