SCOTUS Clears the Way for Border Wall Funding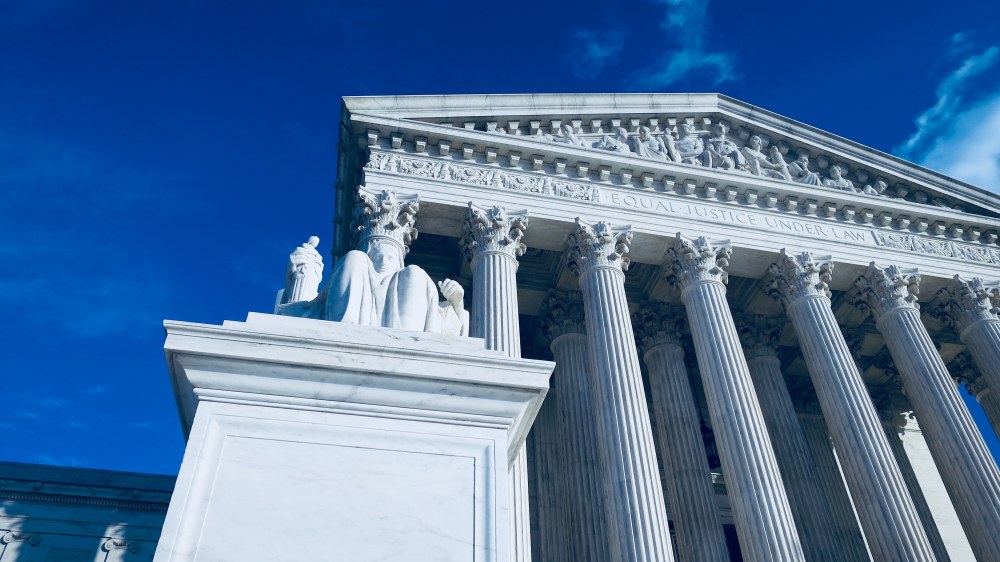 Their latest opinion wasn't long on reasoning, so the Supreme Court may have only extended the controversy surrounding Donald Trump's border wall expansion, rather than quieting it. Overturning a district court's injunction, the Court last Friday night ruled "the plaintiffs have no cause of action," and stayed the injunction.
The Justices were again split along ideological lines, with Ginsburg, Sotomayor, and Kagan voting against the stay, and Justice Breyer concurring with the removal of the injunction regarding contracts and funding, but disagreeing with the move to allow construction to begin.
Stays Full of Moving Parts
"The application for stay presented to JUSTICE KAGAN and by her referred to the Court is granted," the Court ruled. "Among the reasons is that the Government has made a sufficient showing at this stage that the plaintiffs have no cause of action to obtain review of the Acting Secretary's compliance with Section 8005." The ACLU contends its clients will be able to make that showing when the case returns to the Ninth Circuit. And in the meantime, funding, contracts, and (presumably) construction along the border wall can continue.
Justice Breyer, for his part, didn't see the need to grant the stay in full. "I would grant the Government's application to stay the injunction only to the extent that the injunction prevents the Government from finalizing the contracts or taking other preparatory administrative action," he wrote, "but leave it in place insofar as it precludes the Government from disbursing those funds or beginning construction." Ultimately, however, the vote fell along its familiar 5-4 lines.
The Court's New Direction?
As Steve Vladeck points out on SCOTUSblog, granting these emergency requests is a fairly new practice for the Court, one "the justices have been loath to do so -- preferring to follow regular order whenever possible, and requiring showings of true exigency and imperative to justify departures from 'normal appellate practice.'" But things have changed:
"[T]he Trump administration has repeatedly asked the court to depart from regular order. In two and a half years, the solicitor general has applied for at least 20 stays; has sought certiorari before judgment in 10 different cases, and has sought extraordinary writs against three different district court judges. Numerically, the government's success rate is something of a mixed bag. Including yesterday's decision, the Supreme Court has granted nine of the government's stay applications in full (and three in part); it has granted certiorari before judgment in six of the 10 cases; and it has not granted any of the applications for extraordinary writs."
And despite not winning every motion, the government has generally gotten what it has wanted out of the Court.
This time, the case is far from over, but for now, the Trump administration can claim another victory.
Related Resources:
Content For You