SCOTUS Won't Review NC Voter ID Law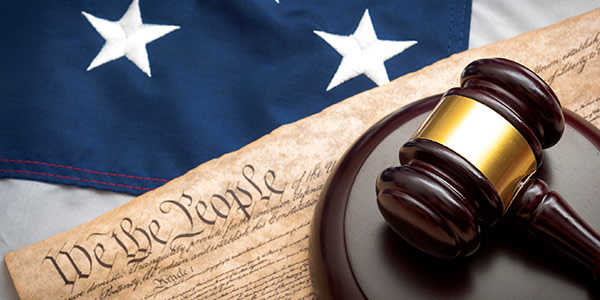 Leaving in force an appeals court decision that struck down North Carolina laws that targeted African-American voters, the U.S. Supreme Court declined to hear a challenge to the decision.
The high court gave no reason for refusing to hear the case, but Chief Justice John Roberts said its action should not be read to say anything about the merits. Instead, he suggested it was more about the battle between the government officials who had petitioned for review and then retracted the request.
"Given the blizzard of filings over who is and who is not authorized to seek review in this Court under North Carolina law," Roberts wrote, "it is important to recall our frequent admonition that 'the denial of a writ of certiorari imports no expression of opinion upon the merits of the case.'"
"Souls-to-the-Polls"
North Carolina's legislature enacted the restrictive voting laws in 2013, adding voter ID requirements, shortening early voting, and eliminating same-day registration for some teenagers. However, the U.S. Fourth Circuit Court of Appeals found that those provisions "disproportionately affected African-Americans."
For example, the court said, the voter identification provision "retained only those types of photo ID disproportionately held by whites and excluded those disproportionately held by African-Americans." The court said the early voting restrictions affected black voters by eliminating one of two "souls-to-the-polls" Sundays when black churches provided rides to polling places.
"Before enacting that law," the court noted, "the legislature requested data on the use, by race, of a number of voting practices." Once that data was gathered, the General Assembly restricted voting and registration in multiple ways, "all of which disproportionately affected African Americans."
The legislature even justified the voting changes with reference to race, saying that some county's voters were "disproportionately black." The justices said that was "what comes as close to a smoking gun as were are likely to see in modern times."
Road from the White House
The Obama administration and civil rights groups had sued over the North Carolina law, which the Republican-controlled legislature enacted hours after the U.S. Supreme Court relaxed federal oversight of voting rights by striking down key parts of the Voting Rights Act. After a federal judge upheld the law, the Fourth Circuit struck it down last July.
North Carolina officials asked the Supreme Court to hear the case in December. But a newly elected governor and attorney general -- both Democrats -- then asked the court to dismiss the petition. Lawyers for the legislature opposed their motion.
The Supreme Court's decision to not hear the case will leave in place prior North Carolina voting laws, according to the Washington Post, and the state's governor will reportedly not sign another bill like the struck down voter ID law.
Related Resources:
Content For You