Shiver Me Timbers: SCOTUS Rejects Piracy Appeals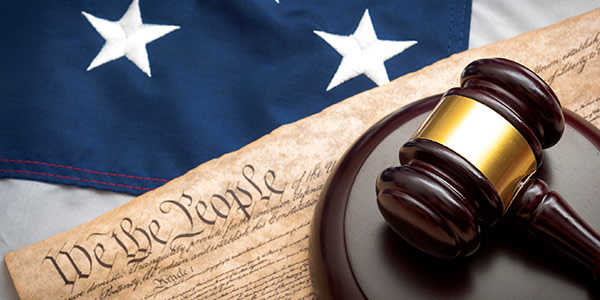 The United States piracy statute is pretty poetic. And ambiguous.
Whoever, on the high seas, commits the crime of piracy as defined by the law of nations, and is afterwards brought into or found in the United States, shall be imprisoned for life.
On April 1, 2010, the USS Nicholas was on a counter-piracy mission in the Indian Ocean when, lit to disguise itself as a merchant vessel, it encountered Somali "pirates" shortly after midnight. The pirates approached the ship on attack skiff. From their posts on the Nicholas, crew members could see by way of night-vision devices that one of the defendants was armed with a loaded rocket-propelled grenade launcher, while two others carried AK-47 assault rifles. The ship and the skiff briefly exchanged fire before the pirates retreated.
So was it piracy?
The Navy captured the pirates, and brought them back to the U.S. to stand trial. All of the defendants separately confessed to participating willingly in a scheme to hijack a merchant vessel, but argued that they weren't guilty of piracy because they hadn't actually captured the ship. After a jury trial, the defendants were convicted on all counts, and sentenced to life plus 80 years.
A district court threw out the charges based on the defendants' argument that the crime of piracy has been narrowly defined as robbery at sea, (i.e. seizing or otherwise robbing a vessel). Because they boarded the Nicholas only as captives and took no property, the defendants claimed that they weren't actually pirates. After conducting an extensive survey of piracy jurisprudence -- including Wheat references -- the Fourth Circuit Court of Appeals reversed the dismissal.
According to the Fourth Circuit, international treaties, the U.S. courts, and international courts interpret piracy statutes to include piracy attempts.
The pirates appealed to the Supreme Court. James Theuer, a lawyer representing the group, wrote in his brief that the Fourth Circuit decision undercuts nearly 200 years of jurisprudence supporting a narrow reading of the piracy statute. The Christian Science Monitor reports. Geremy Kamens, an assistant federal public defender, said the case raised a fundamental issue regarding whether judges have the power to define elements of a federal crime based on their view of modern international law.
The Supreme Court didn't care.
Tuesday, the Court denied cert in the pirates' case.
Frankly, we're a little surprised that Justice Kennedy didn't manage to rustle up the votes to hear this case, considering his love of international law. This would have been a great chance for Kennedy to weave his beloved international norms into U.S. jurisprudence. Instead, we'll just have to look to the Court's Kiobel decision -- assuming it makes one this year -- for our international law fix.
Related Resources:
Content For You