Supreme Court to Address International Custody Battle Wednesday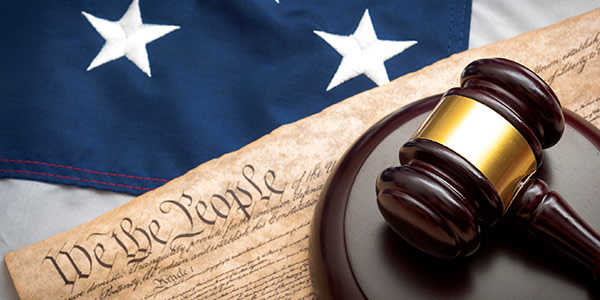 Custody disputes are typically state court matters, but the Supreme Court will consider Chafin v. Chafin, an international child custody dispute, on Wednesday.
Jeffrey Chafin is a U.S. Army sergeant who lives in Alabama. Lynne Chafin is his Scottish ex-wife who resides in Glasgow. Lynne and the couple's daughter have lived in Scotland, apart from Jeffrey, since 2007 due to the Jeffrey's job with the military. In 2010, Lynne moved stateside to try to save her marriage. When the couple failed to reconcile, she decided to return to Scotland.
That led to an international custody battle.
Under the International Child Abduction Remedies Act and the Hague Convention on the Civil Aspects of International Child Abduction, a parent may file a petition for return of a minor child/custodian to the child's country of habitual residence if it appears that the child has been wrongfully abducted. Once an order has issued from the district court returning the child to the petitioning custodian and an appeal has been filed by the respondent, the circuits are split regarding whether the return of the child to the country of habitual residence renders the appeal moot.
Here, an Alabama state court awarded custody to the father. Then a federal court awarded custody to the mother under the Hague Convention. (The federal court said that Scotland was the "habitual residence.") The mother returned to Glasgow with the child before the Eleventh Circuit Court of Appeals could hear the father's appeal, so the appellate court concluded that the case was moot.
The Fourth Circuit, by contrast, concluded in Fawcett v. McRoberts in 2003 that an appeal of an order granting a Hague Convention petition is not mooted by the child's return to his country of habitual residence during the pendency of the appeal. (The Third Circuit adopted the same position one year later in Whiting v. Krassner.)
Given the nature of the case, it's not surprising that the National Center for Missing and Exploited Children (NCMEC) and the Center for Family Law and Policy (CFLP) submitted amicus briefs to the Supreme Court.
NCMEC told the court that the Eleventh Circuit's holding was an incorrect interpretation of the Hague Convention, and should be reversed. The Center urged the court to adopt policies and procedures designed to ensure a temporary stay of return orders and expedited appellate review.
The London-based CFLP, by contrast, argues that "children are best served by swift and conclusive decisions about their future in the courts of the country in which they are habitually resident" and that the "underlying purposes of the Hague Convention thus support the Eleventh Circuit's conclusion that a child's return to a requesting state moots a respondent's appeal."
Related Resources:
Content For You