Supreme Court Writes Google Books a Happy Ending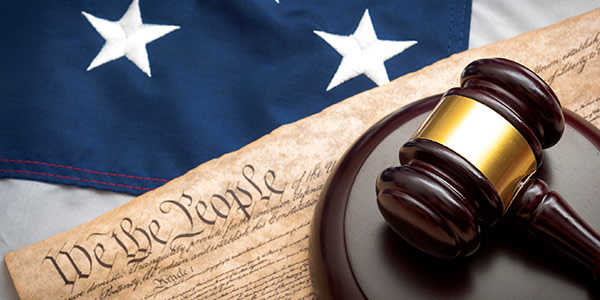 Once upon a time, to read a book you had to travel to the local bookstore, or, for the penny wise, the library. If you needed information from a rare or out of print work, you might have to go halfway across the world to secure a copy. Today? You can just Google.
Google Books, the search behemoth's attempt to digitize all the world's printed matter, already has 25 million titles online, searchable and available for free. But four million of those titles are copyrighted, leading to a long-running class action lawsuit by the Authors Guild, which argued that Google was engaged in "massive copyright infringement." The authors lost that challenge in the Second Circuit and, on Monday, the Supreme Court wrote the final chapter to the dispute, denying cert and allowing that decision to stand.
Simple Copying or Fair Use?
Google Books wants to create a modern Library of Alexandria, a centralized collection of the world's books, but free, online, and widely accessible. But where the Library of Alexandria paid handsomely for its collection -- Ptolemaic rulers sent book buyers throughout the Mediterranean -- Google gets its books straight from libraries, who scan their collection for the tech company.
Objecting to the inclusion (and free distribution) of copyrighted books, the Authors Guild has been fighting Google Books in court since 2005. Two years ago, after a failed settlement agreement, the U.S. District Court for the Southern District of New York ruled that Google Books' scanning project was protected under fair use doctrine.
Google Books wasn't simply scanning the authors' protected works, it was transforming them. Google wasn't creating copies, it was creating a search engine for books and providing an important public service. The Second Circuit upheld that ruling last October, and the Supreme Court declined to reopen the debate this week. Google Books has emerged the victor of this story.
A Threat to Authors?
The Authors Guild was, predictably, unpleased. In a statement, the Guild's Executive Director Mary Rasenberger decried the "short term public benefit" of Google Books, which she argued threatened "the future vitality of American culture." And while the Authors Guild may have lost in the courts, Rasenberger emphasized the threats posed to content producers -- authors, poets, musicians -- when their work is replicated and distributed without recompense, and for someone else's profit:
Authors are already among the most poorly paid workers in America; if tomorrow's authors cannot make a living from their work, only the independently wealthy or the subsidized will be able to pursue a career in writing, and America's intellectual and artistic soul will be impoverished.

The denial of review is further proof that we're witnessing a vast redistribution of wealth from the creative sector to the tech sector, not only with books, but across the spectrum of the arts.
Related Resources:
Content For You