The 12 Days of SCOTUS: Part I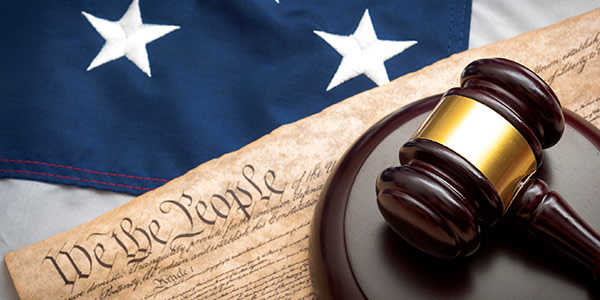 What do you get when you cross the Supreme Court with a painfully long beloved Christmas carol? An acute awareness that after more than 200 years, the Court has seen it all.
So come along, boys and girls, as we learn that the drummers drumming and lords-a-leaping aren't quite as innocent in the judicial version of this gift list.
12. Drummers Drumming
In 1910, the Supreme Court upheld Al Williams' conviction for "drumming" on a train in violation of an Arkansas statute that prohibited soliciting "business or patronage for any hotel, lodging house, eating house, bath house, physician, masseur, surgeon, or other medical practitioner, on the trains ... operating or running within the state." Williams, a paying passenger on the train, argued that the anti-drumming statute unconstitutionally deprived him of liberty and property without due process, and of the equal protection of the law.
The Court disagreed, finding that the Arkansas legislature "clearly had the power to make regulations for the convenience and comfort of travelers on railroads."
11. Pipers Piping
In 1981, the Supreme Court shed some light on everyone's favorite civ pro standby -- forum non conveniens -- in Piper Aircraft Co. v. Reyno. The case stemmed from a plane crash that occurred in Scotland. The plane had been manufactured by Piper Aircraft Co. in Pennsylvania. Hartzell Propeller, Inc. manufactured the propellers in Ohio.
While the component parts from the crash were American-made, a British Department of Trade investigation found no evidence of defective equipment and indicated that pilot error may have contributed to the accident. Applying a balancing test for forum non conveniens -- public interest factors for contested forum versus private interest in the same -- the Court found that the case should be tried in Scotland.
10. Lords-a-Leaping
In 1994, the Court affirmed Rubin Gottesman's conviction for distributing child pornography after he sold videotapes featuring porn queen Traci Lords before her 18th birthday. Although he claimed he didn't know the tapes contained underage pornographic acts, the Court held that it was enough that Gottesman knowingly distributed illegal pornography.
9. Ladies Dancing
In 1991, the Court ruled that dancing ladies needed to keep their clothes on because nude dancing was not expressive conduct.
Two Indiana establishments wishing to provide totally nude dancing as entertainment sued to block an Indiana public indecency law requiring exotic dancers to wear pasties and a G-string. The plaintiffs claimed that the prohibition against total nudity in public places violated the First Amendment. The court held that the nude dancing involved here was not expressive conduct.
Curious as to which maids were milking before the Nine? Want to know who holds the five golden rings? Check back Wednesday for the next installment of the 12 days of SCOTUS.
Related Resources:
Content For You