The Obama Administration's Record in the Supreme Court: Terrible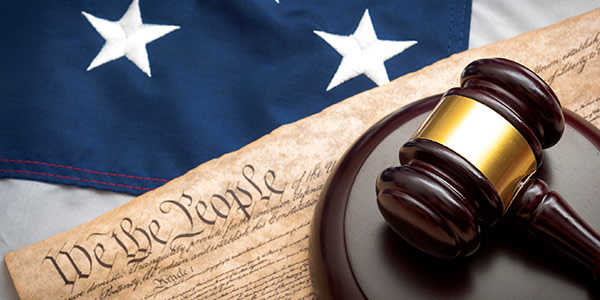 The Obama administration had some major wins in the Supreme Court over the past eight years. The Affordable Care Act survived challenge after challenge after challenge. The Court adopted the government's position on marriage equality, affirmative action, and abortion access.
But there were losses as well: Citizens United, immigration reform, the Voting Rights Act. And when you add it all up, the Obama administration lost a lot, according to a new study. In fact, Obama's Supreme Court record "may be the worst since the Zachary Taylor administration."
A Look at Presidents and the Court
The study, by Lee Epstein and Eric Posner, law professors at Washington University in St. Louis and the University of Chicago, respectively, surveyed 3,778 Supreme Court cases involving the executive branch from the Court's 1932 to 2015 terms. (Cases where the government participated but was not a party, as in the gay marriage lawsuits, were not counted.)
Overall, Epstein and Posner found, Presidents and government agencies prevailed in about two-thirds of all cases, giving credence to the saying that "when the president goes to court, he wins."
Except when that President is Barack Obama. Obama's win rate wasn't just significantly lower than other administrations, it was the lowest surveyed. The Obama administration won just 50.5 percent of its Supreme Court cases, according to the study.
Why Did Obama Lose So Frequently?
One could explain the Obama administration's losses by pinning them on the actions of the administration itself. For example, the Cato Institute's Ilya Shapiro argued in the Federalist last year that "the reason this president has done so poorly in the High Court is because he sees no limits on federal - especially prosecutorial -- power and accords himself the ability to enact his own legislative agenda when Congress refuses to do so."
But the study's authors aren't so sure. Ever since Reagan era, which gave us Chevron deference and a conservative push to keep the judiciary out of policy, the Supreme Court has become less and less deferential to the executive branch. Where the Reagan administration was victorious in the Supreme Court 75 percent of the time, that rate dropped to 70 percent for George Bush (the first), 63 percent for Clinton, and 60 percent for George W. Bush.

What's more, the executive win rate dropped between terms as well. Clinton performed better in 1994 than he did in 1998, for example. George W. Bush won more his first four years than his second.
That "seems to confirm" a downward trend, the authors write, suggesting that "Obama was just the latest victim of a Court growing less and less deferential to the executive branch."
And if that's true, it could, in turn, mean an even rougher road ahead for the new Trump administration.
For the latest Supreme Court news, subscribe to FindLaw's SCOTUS Newsletter.
Related Resources:
Content For You