Adrian Peterson's Suspension Overturned; NFL Slapped Again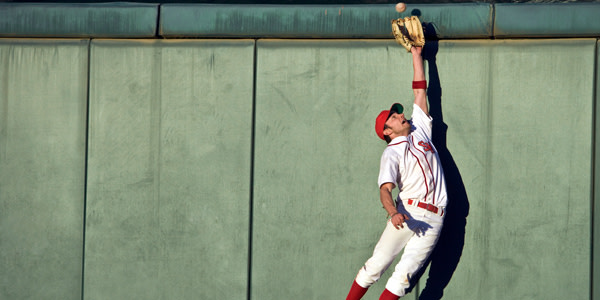 Adrian Peterson and the NFL Players Association have won their appeal of Peterson's indefinite suspension. A U.S. District Court judge has overturned an arbitrator's ruling that previously upheld the NFL's suspension of Peterson following his indictment on child abuse charges.
The Peterson ruling comes three months after an arbitrator tossed the league's suspension of Ray Rice, claiming the NFL essentially punished Rice twice for the same offense.
The Case Against AP
Allegations that Peterson beat his 4-year old son with a switch surfaced last summer. He was indicted on felony child abuse charges in September, and the NFL placed Peterson on the commissioner's exempt list (effectively a suspension) following the indictment. The Players Association's appeal of the placement was denied. When Peterson pleaded no contest to misdemeanor reckless assault in November, the NFL suspended him until April 15.
The NFLPA and Peterson appealed the suspension as well, alleging that the NFL's new domestic violence policy (enacted after video of Ray Rice punching his fiancee Janay Rice in an Atlantic City casino elevator surfaced) could not be applied retroactively to his case. An arbitrator, Harold Henderson, denied that appeal in December.
Peterson appealed the arbitrator's decision and the case was handed up to federal district court Judge David S. Doty, the final arbiter of disputes between the Players Association and NFL management. Doty overturned Henderson's decision, and granted the NFLPA's motion to end Peterson's suspension. The NFL says it will appeal Doty's ruling.
The Reasoning
Doty disagreed with Henderson, who found that NFL Commissioner Roger Goodell's domestic violence policy wasn't new and was just a reinforcement of the existing policy. Therefore, Peterson was on notice regarding the policy and wasn't being punished retroactively.
In overturning Henderson's decision, Doty cited Goodell's own words to demonstrate that the commissioner's policy was in fact new (emphasis added):
"I made a mistake. I'm not satisfied with the process we went through, I'm not satisfied with the conclusions. And that's why we came out last month and said: we're going to make changes to our policies. We made changes to our discipline."
Doty determined Peterson's punishment was retroactive and contrary to the league's collective bargaining agreement. Doty remanded the case for proceedings consistent with the CBA.
While many have wondered to what extent (if at all) NFL players have due process rights when it comes to disciplinary issues, the recent Rice and Peterson rulings suggest that the league and the commissioner's office won't be able to make the rules up as they go along.
Follow FindLaw for Consumers on Facebook and Twitter (@FindLawConsumer).
Related Resources:
You Don't Have To Solve This on Your Own – Get a Lawyer's Help
Meeting with a lawyer can help you understand your options and how to best protect your rights. Visit our attorney directory to find a lawyer near you who can help.
Or contact an attorney near you: