Are Schools Liable for High School Football Injuries?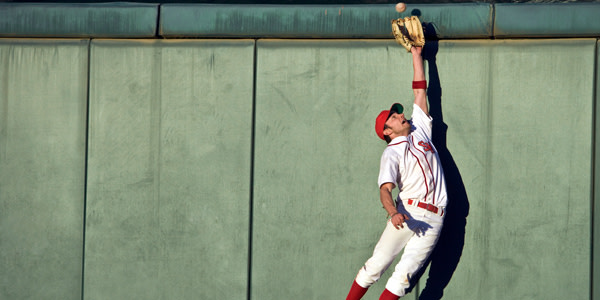 The school year is in full swing, and so are high school sports. Athletes love to play, and students love to watch. Often, the more contact, the better! But what happens when a student-athlete is injured? Is the school liable, specifically in the case of high school football?
In the East Bay of Northern California, on the same Friday night, two football players from two different schools in two different games both ended up with major nerve trauma and were flown to same hospital. Though high school football injuries are uncommon, they certainly aren't rare. Can parents sue for their children's injuries? The answer is, it depends.
Schools Can't Waive Gross Negligence
Every school requires student athletes to sign some sort of waiver form. Parents rarely read them, and often forget they've signed them. Have they signed their kid's life, or at least health, away? Not entirely. Most school sport waivers say that you can't sue a school for negligence, meaning a reasonable person would have seen this injury coming. But schools can't waive liability for gross negligence, usually in the form of failure to supervise.
Failure to Supervise During a Scrimmage
A coach must always exercise a duty to supervise. In one case in Flushing, New York, a varsity football coach wasn't supervising one of his senior players, Blake Hunt, during a scrimmage. One player kneed Hunt in the head, snapping his head back. Hunt shattered his C5 vertebrae and was left paralyzed from the waist down.
In this instance, the coach failed to supervise correctly because the victim was not ready to play -- he wasn't strong enough to play against larger players, had a leg injury keeping him from playing at his strongest, and hadn't learned proper tackling techniques. Hunt filed suit against the Department of Education, the Parks Department and the Public Schools Athletic League, but before the case could get to court, the three defendants settled the lawsuit for $8 million.
Gross Negligence at Practice
In a case in Hillsborough, Florida, Sean McNamee was at football practice playing catch without a helmet. He went up to catch a ball, and when he came down, hit his head on a line-painting machine. He was evaluated by his coach and trainer, but he was allowed to drive home anyway. He had a fractured skull, and continues to have headaches years later. The family sued the Hillsborough County School District, which settled for $2 million. The suit also led to the creation of the district's first uniform protocol for protecting student athletes from traumatic head injuries.
If your child has suffered an injury while playing high school sports, you may be able to recover damages against the school district. A qualified personal injury attorney will be able to review the facts of your case, often at no cost, and provide you with sound legal advice. Don't worry if you signed a waiver, but it might help if you find a copy and bring it with you to your first legal appointment.
Related Resources:
You Don't Have To Solve This on Your Own – Get a Lawyer's Help
Meeting with a lawyer can help you understand your options and how to best protect your rights. Visit our attorney directory to find a lawyer near you who can help.
Or contact an attorney near you: