'Believeland' in Court for Alleged Trademark Infringement by Beer Festival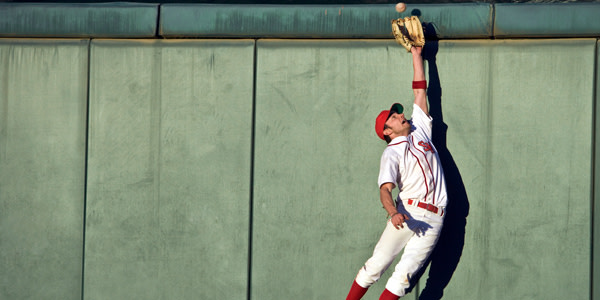 Way back in 2006, during his first stint with the Cleveland Cavaliers, LeBron James carried the team to its first playoff appearance in almost a decade. A few short months later, eight enterprising individuals registered "BELIEVELAND" with the United States Patent and Trademark Office. Since then, the Ohio company (doing business out of Marietta, Georgia) has been making clothing, drink ware, and signage bearing the "Believeland" name.
Then this year comes the Believeland Beer Fest, a Cleveland festival (run by a Chicago entity), selling tickets and merchandise "including t-shirts, beer glasses, bottle openers, stickers, foam fingers, and beer doozies marked with BELIEVELAND BEER FEST."
Now the two out-of-towners are going to battle it out in an Ohio federal court for the keys to the Believeland kingdom.
Willfully Infringed
As the lawsuit, filed on behalf of Believeland, Ltd., contends, the first federal trademark application for Believeland was filed in November 2006. Two years later, the company was formed by seven of the original trademark applicants and statements of use were added to the application noting the company's intent to use the mark in commerce, making "clothing, namely, sweatshirts, jerseys, t-shirts, hats, ear warmers, sleepwear, pants, shorts, and infant wear," and even "entertainment services, namely, providing sports information via global computer network and a commercial on-line service; special event planning, namely, organization go events for fans of sports teams; and fan clubs."
Ten years later, Nathan Barnhart incorporated Believeland Beer Festival, Inc. in Illinois. Barnhart also began filling federal trademark applications for "Believeland beer," "Believeland Beer Festival," and "Believeland Music Festival," applications the lawsuit contends were rejected by Patent and Trademark Office.
Cease and Desist Land
The suit claims multiple cease and desist letters were issued to the beer festival, and, further, that Believeland Ltd. "has for years diligently enforced its trademark rights against multiple infringers, obtaining cessation of infringement or placing the infringer under license" to produce merchandise bearing the word. But lawyers for the beer fest have a different perspective.
"Trademark law does not permit companies to warehouse marks and sit on them and do nothing with them and become a trademark troll when someone wants to put them to actual use," Jon Kappes, an attorney representing Barnhart and the beer festival, told Cleveland.com. "There's no intent to harm this other entity," Kappes said. "If anything, there's perhaps a perspective that some person in Georgia doing very little should not be able to take this word out of the public lexicon."
Kappes also told Cleveland.com that the beer festival will go on, regardless of the name, giving thirsty Clevelanders a reason to believe.
Related Resources:
You Don't Have To Solve This on Your Own – Get a Lawyer's Help
Meeting with a lawyer can help you understand your options and how to best protect your rights. Visit our attorney directory to find a lawyer near you who can help.
Or contact an attorney near you:
Content For You