Can a Sports Stadium Ban a Fan for Life?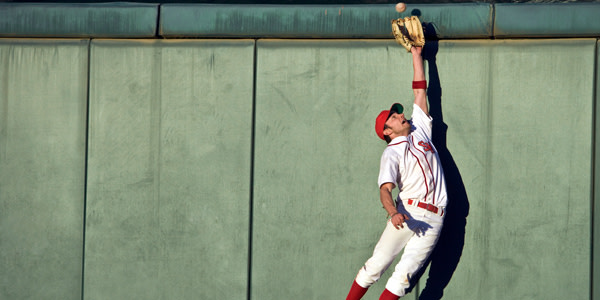 It's not often that stadium security has to eject a fan. And a fan would need to work pretty hard to get banned for life from a stadium. Well, dropping a racial slur, then confirming the slur to neighboring fans, just one night after other fans in the stadium made national news for racially abusing a visiting player is hard work enough to get banned for life.
Such was the fate of one Boston Red Sox fan, who was ejected, then banned for life from Fenway Park earlier this month after making a racist remark about a Kenyan woman who had just finished singing the national anthem.
Can You Ban a Fan?
If you're thinking, "Hey, what about freedom of speech," remember that the First Amendment only applies to the government. The Boston Red Sox are not the government, and as proprietors of Fenway Park are permitted to determine what speech is acceptable within its confines.
A quick perusal of the Fenway Park's security guidelines shows that:
Any fan that directly or indirectly interferes with the enjoyment of the game will be promptly ejected from Fenway Park and may be subject to arrest and prosecution by the Boston Police. Fans are also reminded that anyone observed with offensive articles included signs, shirts, hats, etc. may be asked to remove/discard them. Failure to comply with such a request will result in immediate ejection from the park. The Red Sox will continue to make every effort to ensure socially acceptable behavior in order to allow fans to enjoy the game in comfort.
Fenway's Code of Conduct also requires fans to "Refrain from offensive language and hate speech" and "Be respectful of others," adding, "Violators are subject to ejection and other penalties including a lifetime ban." So Fenway is certainly allowed to ban a fan for life.
Can You Ban a Fan?
Still, enforcing such a ban is not always easy. "The venues take it very seriously," Security consultant William D. Squires told CNN. "If someone is stupid enough to get kicked out of a stadium, they're stupid enough to try to get back in." While teams typically require banned fans to sign a document agreeing never to return, and teams can check ticket buyers' names against a database of banned fans, and security officers can be shown photos of prohibited fans, violators can remain elusive.
"If someone really wants to get back into a stadium," says Diane Ritchey, editor of Security magazine, "they are going to find a way." And if they do, and they get caught, teams can charge banned fans with trespassing.
Can You Ban a Fan?
Clearly the Red Sox can't stop the unnamed man from being a fan of the team, as much as they would likely want to distance themselves from his particular strain of fandom. He can continue cheering on the Sox from other, non-Fenway venues in his own, racist way.
Related Resources:
You Don't Have To Solve This on Your Own – Get a Lawyer's Help
Meeting with a lawyer can help you understand your options and how to best protect your rights. Visit our attorney directory to find a lawyer near you who can help.
Or contact an attorney near you: