Court: Painkiller Lawsuit Against NFL Teams Can Proceed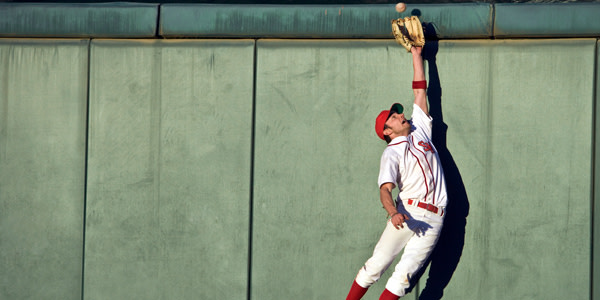 The NFL, along with most other major sports leagues, has been happy to distinguish between drugs it calls performance enhancing and those that are performance enabling. The former, like HGH, steroids, and masking agents, are strictly prohibited and will get you suspended. The latter, like cortisone, Toradol, and other anti-inflammatories and painkillers, are apparently tossed out like candy -- anything to get you back on the field. Without those drugs, many players would be too hurt to play, something their coaches, trainers, doctors, and other team employees simply couldn't abide.
A recent lawsuit is now pulling this practice out of dungeon-like training rooms and into the courthouse light. Etopia Evans, widow of the former Minnesota Viking and Baltimore Raven Charles "Chuck" Evans, is suing every NFL team for illegally pushing painkillers on their players, and alleging misconduct as far back as the 1960s. Here's a look at the lawsuit.
"Return to Play Culture"
Chuck Evans died alone in a prison cell, two days after he was arrested for failure to pay child support. His widow alleges he was broke because he spent all of his money on painkillers, drugs to which he became addicted over the course of his eight-year NFL career.
Etopia Evans isn't just claiming that her husband was misled or mistreated -- her lawsuit alleges that former head coaches and team employees pressured players to take the field even when they were in serious pain, and doled out "dangerous cocktails" of unprescribed pills and injections to get them back in the game:
Players from every decade since the 1960s describe the same thing. Club doctors and trainers providing injections or pills, often not telling the players what they were receiving, misstating the effects of the medications (if they addressed the effects at all) ... These doctors and trainers dispensed the medications to their football patients in an amount and manner they would never do with their non-football patients.
Intentional, Rather Than Negligent
The teams tried to get Evans's lawsuit thrown out, much the same as the league got a previous lawsuit filed by players dismissed. U.S. District Judge William Alsup -- incidentally the same judge that tossed the previous painkiller case -- certified this one as a class action and allowed it to proceed.
Alsup noted two distinctions from the previous case:
This suit wasn't filed against the NFL, who had successfully argued that the league had no duty to "intervene or stop mistreatment" by its member clubs; and
This suit was based on negligence, but alleged intentional conduct by teams and their employees.
The second part is crucial. While teams and the league can contend that all topics of medical treatment for players are governed by the collective bargaining agreement (CBA), and therefore subject to arbitration rather than a civil trial, Alsup noted that no labor agreement could sanction intentional violations of federal drug laws, and therefore the CBA was irrelevant.
Whether NFL teams seek to settle their latest legal headache like the league did with the recent concussion litigation remains to be seen. Whatever it takes to play, as long as it's not dope.
Follow FindLaw for Consumers on Facebook and Twitter (@FindLawConsumer).
Related Resources:
You Don't Have To Solve This on Your Own – Get a Lawyer's Help
Meeting with a lawyer can help you understand your options and how to best protect your rights. Visit our attorney directory to find a lawyer near you who can help.
Or contact an attorney near you: